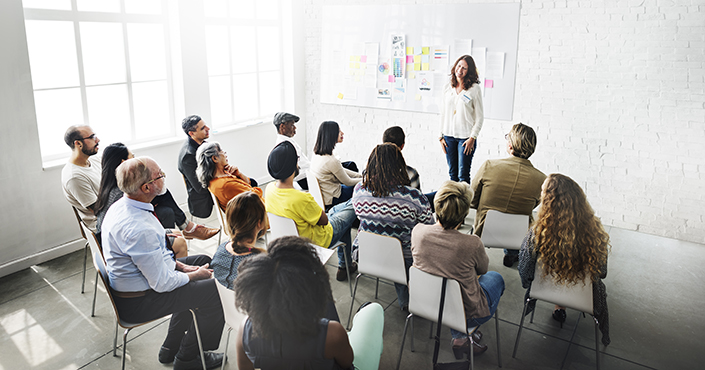 Attracting and retaining talent is critical to the success of any organization, especially nonprofits, where budgets are tight and staff resources may be limited. Identifying what is important to employees and how to retain them is paramount to keeping them engaged.
Compensation has a significant impact on employee satisfaction. To meet the ever-changing and growing demands of employees, nonprofits must be creative in developing a compensation strategy that can effectively address employees' needs.
In this article, we discuss the following topics:
What is a Total Rewards strategy?
The nexus between Total Rewards and employee retention
The importance of indirect compensation
Total Rewards equity – a key player in retaining talent
What is a Total Rewards Strategy?
The goal of a Total Rewards strategy is to find a balance between direct (monetary) and indirect (non-monetary) compensation. An organization's culture plays a significant role in identifying the components of a progressive Total Rewards program.
Direct compensation includes salary, hourly pay, and overtime, incentive pay and/or bonuses. Indirect compensation includes all the other ways an organization can reward them, that includes health insurance, paid time off, a retirement plan, various other ways employees' are recognized, and the internal culture that an organization creates.
The Nexus Between Total Rewards and Employee Retention
When developing a Total Rewards strategy, it is important that employees clearly understand the elements of the program and the value to them. Employees want to be recognized for their contribution to the organization. They also want to understand that their employer is providing compensation, benefits, and other rewards that speak to their needs and also align with the organization's values and nonprofit brand. Investing in your employees in a way that is meaningful to them will have a positive impact on an organization's employee retention rates.
The Importance of Indirect Compensation
Not only do indirect benefits give employees insight into an organization's culture, but they also demonstrate an employer's investment in them beyond monetary compensation.
Invest in your employee's mental health by offering:
Employee assistance programs
Wellness benefits, such as gym memberships
Time off benefits
Empower personal and professional growth by offering:
Tuition reimbursement
Sabbaticals to pursue work and non-work-related interests
Corporate volunteering programs
Student loan repayment
Upskilling
Continuing education opportunities
Support familial and future obligations by offering:
Child and elder care
Flexible work schedules – hybrid, remote or compressed workweeks (i.e., 4-day workweek)
Retirement benefits
Providing programs that are meaningful to your employees is critical to the value these programs bring. One of the best ways to determine what benefits are most beneficial to your employee base is to conduct a survey. While you can create a survey internally, HR consultants can guide you through the process and then assist in developing a strategy that fits your values, mission, and workforce.
Total Rewards Equity – A Key Player in Retaining Talent
As part of a robust retention strategy, a Total Rewards program should be evaluated for equity. Review employees' pay data, evaluate the fairness of base salaries, wages, and other monetary payments and highlight any pay gaps that allude to inequitable practices. All of your indirect compensation programs should be viewed through the same equitable lens and held to the same rigorous standards as pay equity analyses.
Performance management systems, upskilling, continuing education, training programs, and tuition reimbursement programs should also be examined with job equity in mind. Employees should be given equitable opportunities for career advancement.
By auditing these programs and correcting any deficiencies, nonprofits can ensure that everyone has equal opportunities and access to excel and grow with the organization.
While moving from a traditional compensation structure to a Total Rewards strategy can seem like an overwhelming task, the benefits to your employees and organization are great – and you do not have to take this on alone. Consider seeking outside support from HR and Compensation experts. With a Total Rewards program in place that mirrors both your organization's and your employee's needs, your employees are more likely to be satisfied and your retention rates likely to improve.