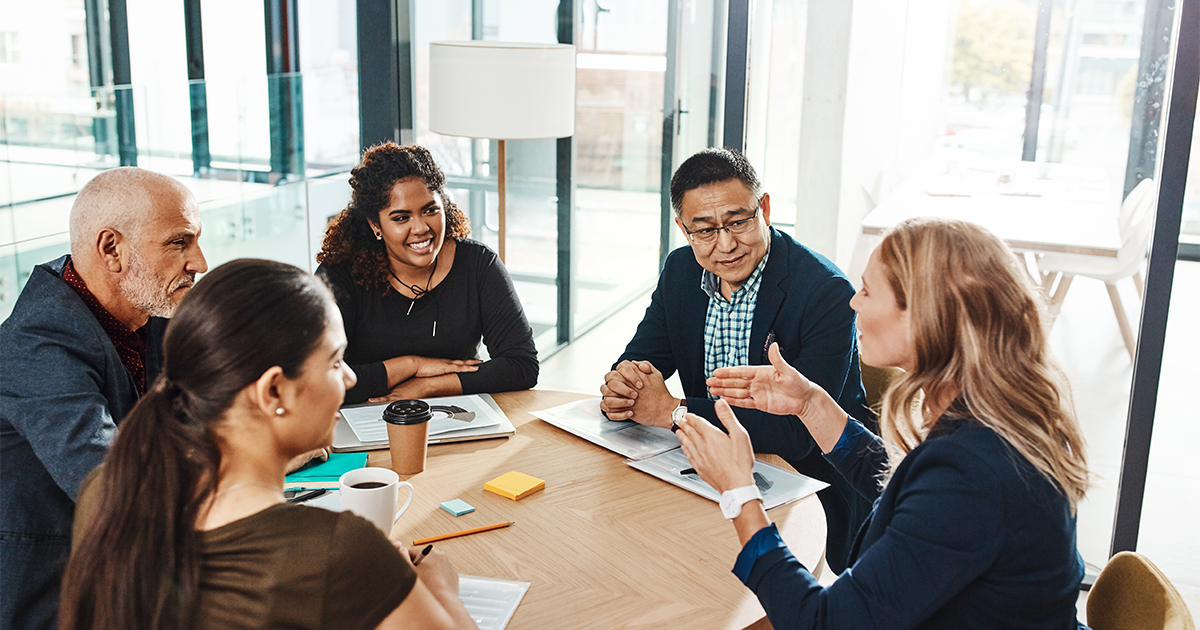 As a business or nonprofit leader, you undoubtedly love what you do. But sometimes the plethora of meetings and events can be mind-numbing… and you begin to question why you are the only person who is consistently on time and in the room. You may even start to panic at the thought that you're the only person fully committed to your cause. It's not true! But you might need a change in perspective to help you appreciate the other people around the table and make your time together enjoyable and productive. Read on to learn how the 4 principles of the Open Space methodology can help.
1. Whoever comes is the right person.
Quantity does not always equal quality when it comes to engagement! We often see organizational leaders worry when they don't have full attendance at a meeting. Keep in mind, however, that 100 percent attendance does not always equal 100 percent engagement.
There are certainly instances when attendance is critical, and there's no denying the frustration you feel when, for example, you can't assemble a quorum of members for an important vote.
For most other circumstances, however, whoever attends your meeting or event is the "right person" because they're interested and want to be there. They have prioritized your organization/issue and are committed to the work. It's up to you to value their effort and give them an opportunity to be productive.
2. Whatever happens is the only thing that could.
During meetings and events, there can be a desire for control and preconceived ideas of what "should" happen. This is because people apply their own experiences and expectations to the situation, a very human thing to do.
Instead, you should try our best to focus on the NOW – the present time and place – and not get bogged down in what could have or should have happened.
You need to stop "getting through" the agenda in order to be present for the people and conversations happening in the room. By using this time to listen and build trust, you can create moments of collaborative exchange that increase organizational trust and buy-in.
3. Whenever it starts is the right time.
While being prompt is important, rushing to start on time can set a harsh tone and disengage members of your group.
Instead, take a moment to allow for human interaction, authentic conversation and warm greetings at the beginning of a meeting. This will help create a tone of openness, transparency and positivity for the entire group and set the stage for real productivity.
4. When it's over, it's over.
Have you ever sat through a meeting, long after its purpose was met? Or agreed to meet about a topic even though you worked out the answer earlier at the watercooler?
As you know, the old habit of "meeting just to meet" is not ideal for productivity. Sometimes you need to be flexible to allow the right conversations to happen, and open to recognizing when they've occurred.
The "when it's over, it's over" philosophy has both time management and psychological implications. It means you have to physically allot time and presence to the conversation. And you have to be mentally prepared to recognize when you've gotten as far as you can with the topic and it's time to move on.
When you value who's in attendance, focus on the NOW and provide an open, positive environment for discussion, it's easier to both meet your purpose and recognize what you've accomplished. Meetings and gatherings become more meaningful and your work benefits from the support and collaboration of others. For more information about the Open Space methodology, visit
openspaceworld.org
.