Locally rooted, nationally recognized
Headquartered in Toledo, Ohio, Aly Sterling Philanthropy (ASP) was founded in the fall of 2007 when Aly – with more than two decades of experience in the sector – decided it was time to start a firm dedicated to creating solutions for all kinds of nonprofits.
She believed the ability to be successful at raising money wasn't just the privilege of large budgeted, well-established organizations. She knew from experience that all nonprofits could reach their goals with effective boards and volunteers, clear strategies and a commitment to accountability.
More than fifteen years later, ASP is a partnership-driven consulting firm powering the philanthropic sector. We still work with nonprofits but also help companies and high-net-worth individuals and families create cohesive, purpose-driven giving strategies.
We are a proud member of The Giving Institute™, an exclusive group of national consulting firms that embrace the core values of ethics, excellence and leadership in advancing philanthropy.
We are honored to work with changemakers across the country and all sectors, from nonprofit arts and culture organizations to for-profit financial services firms – and everything in between.
Our experience is intentionally diverse – with the success and respect of our clients remaining constant.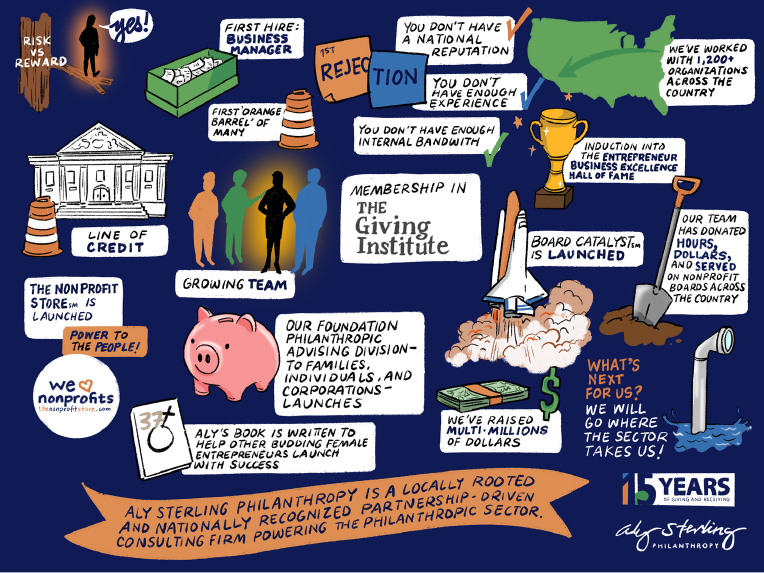 We help nonprofits, individuals and families, foundations and corporations meet their philanthropic goals and make a bigger impact.
2023 Doing Right Spotlight – Aly and Jeremy Interview
Jeremy Park of cityCURRENT interviews Aly Sterling, founder and president of Aly Sterling Philanthropy, about the power of philanthropy and tips for nonprofits and businesses as part of the inaugural Doing Right Spotlight presented by the University of Toledo Family Business Center in April 2023.
Aly Sterling Philanthropy: Making it Matter in Toledo
By the Toledo Regional Chamber of Commerce
Aly Sterling set out nine years ago to change the world. Her mission – to help nonprofits execute their mission successfully. "I love being able to bring out the best in our nonprofit clients. The collaboration is what I wake up every day kind of excited about."
Leadership Toledo: Making change by introducing and educating future community leaders
By Leadership Toledo
Listen to Aly and other community members talk about an organization near and dear to their hearts: Leadership Toledo. This service organization, founded in 1976, connects individuals with the community, engaging and involving them with initiatives that make the Toledo region a great place to live, work and play.
Aly Sterling
President & Founder
Emily Croak
Vice President
Rachael Baldwin
Vice President
Terra Davenport
Client Relationship Coordinator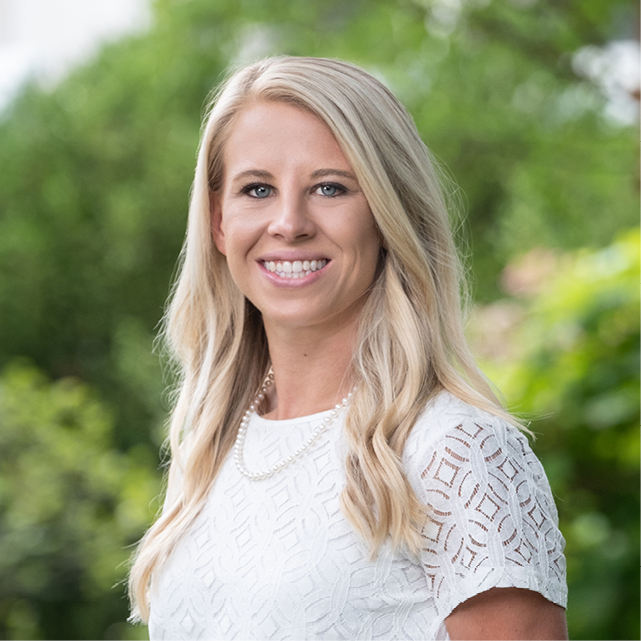 Samantha Peatee
Business Manager
"Consultants come and go, but if you're looking for a true partner, an extension of your team, a group of individuals who will deeply care about your mission and dive in and roll up their sleeves, then Aly Sterling Philanthropy is the firm."
Benjamin S.M. Nicol, CFRE
Chief Executive Officer
Phi Kappa Psi Foundation
Interested in how Aly Sterling
Philanthropy can help?
Interested in how Aly Sterling Philanthropy can help?
Contact us.