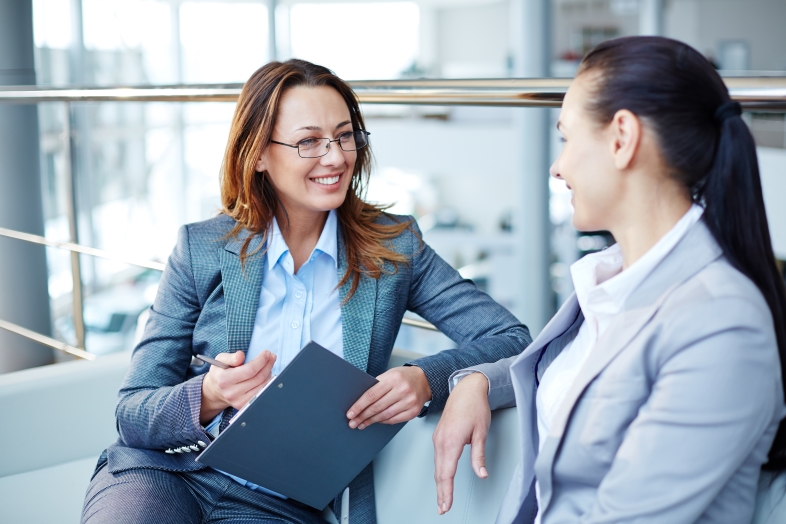 If you're a nonprofit leader, you know the importance of support, not only monetarily, but also through volunteerism and advocacy. The formation of strong donor relationships is key to maintaining and retaining donor support, and personalized donor communications can help you strengthen these relationships.
This guide will explore four ways your nonprofit can personalize donor communications to better reach supporters:
Although nonprofit-centric software has increasingly focused on improving the convenience of communications for nonprofits, putting in the effort to build relationships with your supporters will pay off. As you cultivate connections, you'll see a boost in your fundraising results and an overall increase in support for your organization.
1. Segment donors
Much like prospect research is conducted to tailor donation appeals to potential supporters, current donor data can be leveraged to segment active donors. Grouping donors based on their preferences and motivations can guide all your communications, from donation appeals to donor recognition messages.
Your organization likely has plenty of information you can use to create impactful donor segments. For example, if someone has given to your nonprofit in the past, you likely already know their:
Preferred donation method.

 

A donor who gives frequently likely responds differently to different initiatives. For example, some supporters will always

 

give online

 

while others will always prefer to write a check. Use donation history to estimate who would prefer to give through certain platforms, such as your website's donation portal, text-to-give platform, or social media fundraiser.
Contribution preference.

 

Based on their involvement history, you may be able to gauge a supporter's preference when it comes to donating their time, money, assets, or expertise. How do they normally give to your nonprofit and what organizational needs would they be most interested in serving?
Philanthropic associations.

 

As donors deepen their involvement with your organization, you might learn their specific motivations for contributing or becoming involved. What personal interests or passions drive them to support your cause? What other organizations are they involved in, and what values brought them to your nonprofit?
Use these or other distinguishing characteristics to categorize donors based on their similarities. Your communications shouldn't be the same for every donor, and this information can greatly impact how you determine the format and content of your messages. Unique messages should be incorporated into more than all your nonprofit's strategies, whether the goal is volunteer acquisition, fundraising, or simply spreading awareness.
By catering to supporters' preferences and incorporating their interests into your communications, you'll ensure they feel individually recognized. Plus, this will help you make more specific requests when you're reaching out about specific ways they can support your organization.
2. Send specific appeals
Donor segmentation can also influence the way you ask for donors' continued support. After all, your outreach has the power to turn a one-time donor into a recurring supporter. To secure their future support, make appeals such as:
Specific event invites.

 

Use your knowledge of your donors' preferences and interests to invite them to the events they'd be interested in. For example, you might invite supporters with families to a family-friendly event, such as a dance-a-thon.
Personalized donation requests.

 

Knowing more about your donors and their personal lives can give insight into what resources they have available to donate. For example, if you're gathering items for an auction, reach out to supporters for specific items or services that you know they'd have access to.
Peer-to-peer or crowdfunding campaigns.

 

Leverage interpersonal connections between your supporters to rally support. Ask your most active supporters to be part of the fundraising and to join an initiative with their friends.
Relevant volunteer opportunities.

 

Create volunteer positions that supporters would be uniquely interested in. For example, you might ask a donor with a passion for photography to volunteer their time as a member of your marketing team.
Show supporters that you're paying attention to their interests, motivations, and preferences when you craft your donation appeals. Beyond the intentionality of your request, supporters will be compelled to get involved when they feel like the needs of your organization align with their talents and resources.
Certain tech solutions allow you to automate communications without sacrificing the authenticity of your message. For example, you might draft an email update for a specific group of supporters and schedule it to send at a future date. This streamlines the outreach process for your organization while still making a specific and targeted appeal to your supporters.
3. Explain donors' impact
Just as each supporter has different skills or motivations that bring them to your organization, they each contribute to the progress of your nonprofit's goals in their own way. A key to retaining donors is communicating their unique impact and making them feel like an important part of your organization's work.
Use storytelling strategies and compelling visuals, such as photos, videos, and infographics, to illustrate the impact of your supporters' contributions. Regularly send updates about your organization's work to show donors what their continued gifts can accomplish. For example, you might share:
What their donation accomplished.
How their volunteerism furthered your organization's work.
The difference that their contributions made to a beneficiary.
Double the Donation recommends using personal terms and emotive language to engage and entice readers. By sharing these personalized and inspiring updates with your supporters, you'll build their trust in your organization to deliver on your promised work.
For example, introduce supporters to a beneficiary of their contributions and send regular updates on how that person's life is improved by donors' gifts. They'll see their specific contribution made a difference and that your organization is actively using donations to make a practical change.
4. Show donor appreciation
Ensuring that donors know the impact of their contributions is important, but you should also express gratitude. Donor appreciation can strengthen the relationship between your organization and its supporters, but only if the donor feels genuinely recognized.
Personalize your donor thank-you messages by:
Making a social media post.

 

Call out your supporters with an appreciation message on social media. By highlighting their contributions in a public way, you'll show them (and the rest of your followers) that they're an important part of your organization!
Sending an eCard.

 

Fill supporters' inboxes with visually appealing messages of appreciation by crafting eCards with customized messages about their contributions.

 

According to eCardWidget, the visual appeal and customizable nature of eCards can make supporters feel significant to your organization.
Making a phone call.

 

Picking up the phone can be one of the all-time most impactful ways of showing your appreciation for a donor. Enlist your board members and fundraising volunteer leaders to take on this responsibility and thank donors over the phone for their support.
Writing a letter.

 

Handwritten letters can be incredibly personal, especially when they come from a leader of your organization. Take the time to write out a message of thanks or type a letter that thanks a donor by name and specifically notes their contribution. For example, you might include their name in the greeting and continue by saying, "Thank you for donating $100 to our campaign last week."
Personalized, specific thank-you messages can boost donor retention since your supporters will know that their individual work is specifically noticed and appreciated.
---
As your nonprofit develops and adjusts its communications strategy, always keep the donor in mind. Lean on donor research and data to guide your messages. For more guidance, don't be afraid to directly ask your donors for their communications preferences and opinions through a survey or poll.