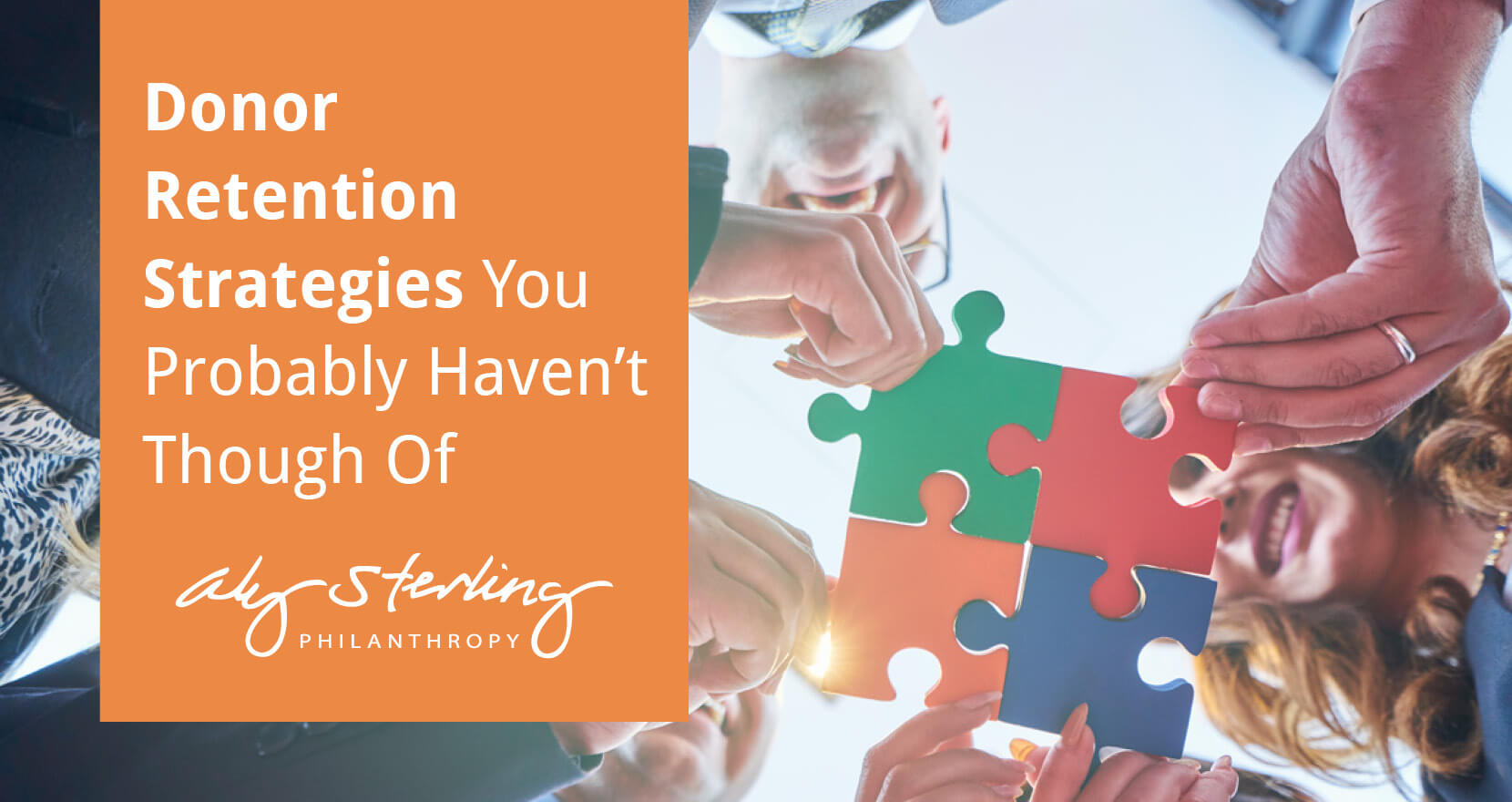 Donor retention is incredibly important for the long-term health of your nonprofit and the success of larger, more involved fundraising efforts such as capital campaigns. 
Nonprofits with higher-than-average donor retention rates typically achieve this through a focus on donor appreciation, impact reporting and segmented appeals.
To increase your nonprofit's donor retention rate, you must sometimes think outside of the box. Even an additional 1-5% increase can mean thousands of dollars in additional revenue and will be well worth the effort.
This post reviews five creative strategies to help you increase your donor retention beyond the status quo: 
Donor retention provides your nonprofit with steady, ongoing support to continue working toward your mission-related goals. With these strategies, you can ensure that your organization is focused on building relationships with donors that become long-term partnerships. 
1. Calculate retention rates for different donor groups.
Before you can create a plan to improve your donor retention, you must understand where your organization stands.
Calculate your overall donor retention rate by dividing the number of donors who gave again this year by the total number of donors who gave last year. For reference, the average donor retention rate across all nonprofits tends to hover around 45%. 
Take your efforts a step further by tracking retention rates for different donor segments based on acquisition channels. This allows you to identify specific areas for improvement. 
How can you easily track retention levels without allocating too much extra time and resources to the task? The solution is simple: use effective donor management software. 
According to Bloomerang's donor management software guide, you can create donor segments using the donor information you collect. For example, you might create segments based on the frequency of donations or how recently donors gave. 
You can also easily create segments and view retention rates for donors who gave via specific channels, such as: 
Event gifts

Direct mail gifts

Giving Tuesday/Year-end gifts

Peer-to-peer gifts

Memorial/tribute gifts

In-kind gifts
This process involves more than simply tracking donations; you must also track when the gifts came in and what campaigns prompted them.
When you know your retention rates for these groups of donors, you can see if one area is lacking while another is thriving. Then, you can adjust your outreach strategy accordingly. 
For instance, perhaps your direct mail donor retention rate is increasing but your online donor retention is stagnant. In that case, you can focus your efforts on improving your stewardship activities with this donor segment. 
2. Engage lapsed donors.
Whether it's because they forgot about your organization, decided to give elsewhere or simply did not have the extra money to donate charitably, donors frequently allow their nonprofit engagement to lapse.
While recapture rates are low (usually around 4-5%, according to the Fundraising Effectiveness Project), this doesn't mean that you should totally write these donors off.
Demonstrate your dedication to rebuilding relationships by reaching out and inviting lapsed donors to give again. While they may have been unable to donate before, they may be in a better position to donate now and the ask will be enough to encourage them to give. For donors who simply forgot about your organization, a follow up message could remind them of your cause and their passion for your mission. 
Use the following best practices to reengage lapsed donors: 
Thank supporters for their past contributions.

 

Use your donor management software to research past donors and find when they last gave and the gift amount. Referencing this information in your outreach messages will show previous donors that you're aware of and grateful for their past contributions. 

Reach out using their preferred communication method.

 

If donors have expressed a communication preference in the past or been particularly responsive on one platform over the others, use that channel to reach out. 

Demonstrate the urgency of your fundraising goal.

 

Send a compelling fundraising appeal that highlights the purpose of your current campaign and how donors' gifts make a difference. For example, you might explain how you're fundraising to purchase urgently-needed winter clothing for your homeless shelter. Let donors know that a $15 gift can fund a new hat or a $100 gift can help purchase a new winter coat. 
Regardless of whether you are communicating with recent donors or lapsed donors, keep your communications donor-centric. Focus on their donor experience rather than your need for their money. 
3. Ask for donors' feedback.
One of the best ways to engage donors is to make an effort to get to know them. 
Surveying your donors will enable you to construct a targeted donor engagement strategy and ensure supporters are happy with their involvement in your organization.
With robust donor management software, you will be able to use built-in survey tools to solicit feedback from every donor. Reveal opportunities for improvement within your nonprofit by asking donors the following: 
How satisfied are you with the frequency and type of communication you've been receiving from our organization? 

Do you feel like you have been properly recognized for your donation(s)?

How closely do our nonprofit's values align with your personal values? 

Do you think our organization is a good steward of your funds?

Are you satisfied with the themes and frequency of our

 

fundraising events

? 
Don't limit your surveys to just current donors. To boost your donor retention levels even further, make sure to also survey lapsed donors. This will help you better understand why they stopped giving. If many lapsed donors have stopped contributing for the same reason, it may be worth reevaluating your nonprofit's approach, especially if the issue lies in a lack of donor trust. 
After collecting this invaluable information, act on it quickly. Send a follow up message recapping the feedback you received and outlining your plan for addressing donors' input and add it to your donor management software for easy reference in the future. 
4. Use supporter-driven marketing.
Supporters who are already recurring donors or volunteers can be some of the most effective proponents of your cause. When current donors and volunteers share their stories and connection to your organization, they can show other potential supporters the benefits of long-term involvement. 
Supporters will appreciate the opportunity to share their stories (thereby increasing engagement), and your organization will benefit from a more captivating case for support.
Video is a great way to share your supporter-led marketing efforts.Tectonic Video's guide to nonprofit video storytelling recommends the following best practices for a compelling, engaging video:
Use professional video equipment when possible, such as a video camera and a microphone for the speaker. 

Focus the video on just one main character, such as one donor or volunteer.

Incorporate a clear call to action, like a verbal request to head to your online donation page, along with an embedded link and/or QR code that leads directly to your giving form. 
Even if your organization doesn't have room in the budget or time to devote to developing a full-fledged video program, a simple selfie video or social media video can still be powerful. Your videos will be most effective when the stories shared are authentic and come from the heart. 
5. Engage with donors on social media.
A multichannel communication approach is essential for building relationships with donors. Social media, in particular, can be a useful addition to your communications mix. Current donors are likely to engage on social media with an organization they already give to.
Use your social media accounts to encourage individuals to give online, volunteer, attend events and share their stories. This will remind existing and prospective donors that the work you do can only be sustained with their continued support. 
Social media is also a great place to thank your supporters. Demonstrate your appreciation by featuring your supporters through photos and videos (with their permission). Volunteer event photos, images of in-kind donations and peer-to-peer fundraising milestones are excellent opportunities for social media content.
You should also pay attention to who is posting about your organization and what they are posting. Your donor management software should have a feature that monitors social media and provides insights into mentions of your organization on platforms like Twitter. 
This allows you to understand your online audience on a deeper level and identify your most engaged online supporters who are likely to become recurring donors. You can focus your outreach efforts on building stronger relationships with these supporters. 
It's easy for individuals to reduce their involvement with your nonprofit after only giving once. However, loyal donors are incredibly important for the success of your organization's immediate and long-term fundraisers. With the help of donor management software and the right outreach strategies, you can effectively boost your donor retention.

6. Experiment with your donor appreciation methods.
When donors feel appreciated for their contributions, they're more likely to support your organization again in the future. While you may already send your donors thank-you letters or emails, diversifying your donor appreciation outreach empowers you to connect with donors on a deeper level or better capture their attention.
The next time you're thanking donors for their contributions, consider using the following donor appreciation strategies:
eCards. eCards are the perfect donor-thank you upgrade from letters and emails. That's because they're completely customizable to your organization and occasion. For example, you can add your logo and branding, create specific initiative-oriented templates, and include graphics that represent your mission. Plus, eCards are a great reminder of donors' generosity and connection to your organization that they can save in their inbox as a keepsake.
Donor appreciation page. Your website is the online epicenter of information for your nonprofit. Consider adding a page where you show appreciation for your donors, explaining how their contributions allow you to fulfill your mission. To encourage further support, add donor testimonials that detail why donors choose to support your organization.
Annual report. When you're developing your annual report of all you've accomplished throughout the year, include examples of how your donors helped you achieve your goals. With statistics and testimonials that demonstrate donors' impact, you can show donor appreciation and highlight your organization's successes. Some organizations even call their annual reports "gratitude reports" since donors make your nonprofit's work possible.
Phone calls. Connect with donors on a more personal level by thanking them over the phone. To thank a large amount of donors at once, host a phone-a-thon. Enlist the help of volunteers and staff members to call up donors and let them know how much they're appreciated. Your donors will recognize and appreciate the extra effort you've put in to show thanks for their support.
Gifts. Give back to your donors with small tokens of your appreciation. You can even send donors branded merchandise, such as hats, t-shirts, or water bottles, so they can show their support publicly. Consider sending larger gifts to major donors like gift baskets or personalized artwork in honor of their generosity.
No matter which donor appreciation strategies you choose, your donors are much more likely to continue lending their support if they know your nonprofit appreciates their donations and puts them to good use.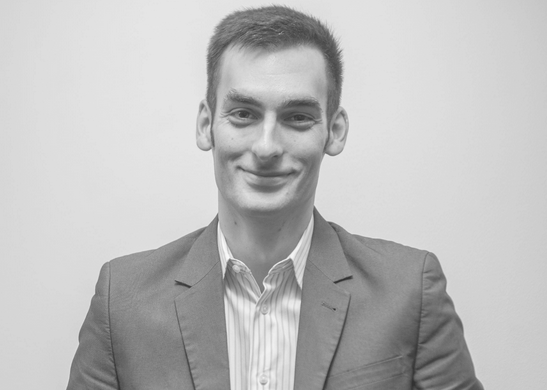 Author: Steven Shattuck
Chief Engagement Officer at Bloomerang
Steven Shattuck is Chief Engagement Officer at Bloomerang and Executive Director of Launch Cause. A prolific writer and speaker, Steven is a contributor to "Fundraising Principles and Practice: Second Edition" and volunteers his time on the Project Work Group of the Fundraising Effectiveness Project and is an AFP Center for Fundraising Innovation (CFI) committee member.