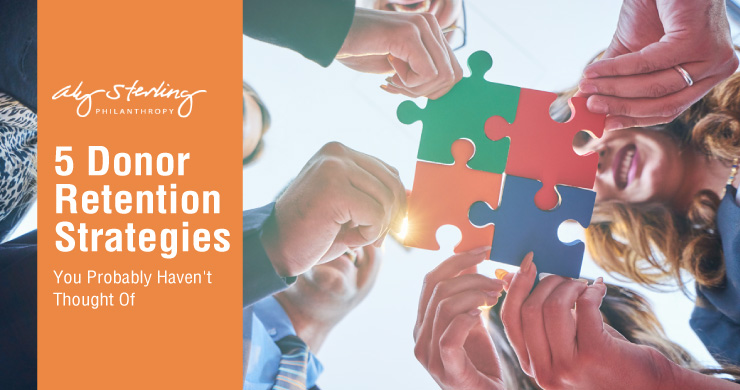 As a nonprofit professional, you are probably well aware of the role that donor retention plays in successful fundraising. 
Donor retention is incredibly important for the long-term health of your nonprofit and the success of larger, more involved fundraising efforts such as capital campaigns. 
Nonprofits who have higher-than-average donor retention rates typically achieve that through a focus on donor appreciation, impact reporting and segmented appeals.
However, if you want to increase your donor retention rate above and beyond even the most successful organizations, there are a couple of lesser-known strategies that can aid you. Even an additional 1-5% increase can mean thousands of dollars in additional revenue and will be well worth the effort.
This post offers your nonprofit five creative strategies to help you increase your donor retention beyond the status quo: 
If you follow these strategies, you will see your number of loyal donors grow steadily. Let's dive in and get you prepared to tackle this tricky topic. 

1. Calculate retention rates for different types of donors 
The best way to approach donor retention is with solid baseline knowledge of where your organization stands.
Knowing your overall donor retention rate is a great start. If you know you have a 40%, or 47% or 51% donor retention rate, you're already miles ahead of most nonprofits. 
But to separate yourself even further, keep track of donor retention rates for different cohorts of donors by acquisition channel so that you can identify specific areas where there is room for improvement. 
Now, you may be wondering: how can I easily track retention levels without allocating too much extra time and resources to the task? The solution is simple: use effective donor management software. 
With software tools specifically designed to manage donor data and aid nonprofits with donor engagement and retention, you can easily see retention rates through individual channels or appeals, like
Online gifts

Event gifts

Direct mail gifts

Giving Tuesday gifts

P2P gifts

Memorial/Tribute gifts

etc.
This concept implies more than simply tracking donations; you need to be tracking how the gifts came in and what campaigns prompted them.
When you know your retention rates for these groups of donors, you can see if one area is lacking while another is thriving, then adjust accordingly. 
To read more about the value of tracking your data, read the Bloomerang nonprofit CRM guide.

2. Engage lapsed donors
Whether it's because they forgot about your organization, decided to donate elsewhere, or simply did not have the extra money to donate charitably, donors frequently allow their nonprofit engagement to lapse.
While recapture rates are low (4-6% according to the Fundraising Effectiveness Project), this doesn't mean that you should totally write these donors off. It's possible they moved away or even passed away, so invest in data services like NCOAs and Deceased Suppression Processing to see if you can uncover the cause of the lapse.
For the rest, demonstrate your dedication to your cause by reaching out and inviting them to donate again. Whereas they may have been unable to donate before, it's possible they are in a better position to donate now and the ask will be enough. Be sure to demonstrate the immediacy of your fundraising goal, or the value of contributing to long-term, major campaigns. 
Regardless of whether you are communicating with recent donors or lapsed donors, keep your communications donor-centric. Make sure they know why donating is good for them—focus on their donor experience rather than your need for their money. 

3. Survey your donors. 
One of the best ways to engage donors is to actually make an effort to get to know them. You can't target your donation appeals or adjust your fundraising methods if you do not know who you are appealing to.
Surveying your donors using your nonprofit CRM will enable you to better construct a donor engagement strategy and ensure they are happy with their involvement in your organization.
But, don't worry about adding yet another item to your to-do list! With an effective donor database, you will be able to use built-in survey tools to solicit feedback from each and every donor.
Focus your efforts to illuminate opportunities for improvement within your organization's overarching strategy by finding out the following: 
Are they dissatisfied with your communications?

Have they been thanked well enough?

Are you their favorite charity?

Do they think you're a good steward of their funds?
Generally, these are the donors who are in danger of lapsing. You can create a specific segment within your database based on survey responses and readjust your outreach strategy to make sure you're doing everything you can to retain these key donors.
However, there is no reason why surveys should be limited to current donors alone. If you truly want to boost your donor retention levels, make sure to also survey donors who have already lapsed. This will help you better understand why they stopped giving. If many lapsed donors have stopped contributing for the same reason, it may be worth reevaluating your nonprofit's approach, especially if the issue lies in a lack of donor trust. 
After collecting this invaluable information, it's important you act upon it. You don't want donors to feel as though their thoughts are being ignored—this will most certainly lead to fewer donors remaining interested in your organization. 
To learn more about how you can use a donor management system to actively engage your donors and boost retention levels, check out the Re:Charity guide to the top nonprofit CRM software.

4. Leverage current donors in appeals.  
There's no better person to make the case for why someone should donate to your organization than someone who is already donating!
While you can have your ED or a board member make the case, why not ask a current donor why they give and share that story with the world?
Not only will the donor appreciate the opportunity to share their story (thereby increasing engagement), but your organization will benefit from a stronger case for support than what might come from an employee or your brand.
Video works quite well here. Even a simple mobile device selfie video or a webcam video can be powerful, especially if the story comes from the heart and appears authentic. Or, consider having a written appeal that comes from the perspective of a donor (ghost-written with permission and approval is okay too!).

5. Engage with donors on social media.  
As great as emails and letters are, they don't have to be the only way you communicate with donors. It is important to use a multi-channel approach to communication. Social media can be a nice addition to your communications mix. In fact, current donors are more likely to engage on social media with an organization they already give to.
Use your social media accounts to direct individuals to give online, volunteer, attended events and share their story. This will remind existing and prospective donors that the work you do can only be sustained with their continued support. 
Social media is also a great place to thank your supporters. People like to put their philanthropy on display, so (with their permission) take the first step and feature your supporters through photos and videos (volunteer trips, in-kind donations and P2P fundraising milestones are great opportunities for social media content).
However, your social media accounts are not simply used to make your organization more visible to donors. You should also pay attention to who is posting about your organization and what they are posting. Your donor management software should have a feature that monitors social media and provides insights into mentions of your organization on important platforms like Twitter. 
Encourage supporters to use social media to become active participants in a peer-to-peer fundraising campaign. Once they've created their fundraising page, they can share it with their network of supporters on platforms like Facebook or Twitter. This will get donors directly involved in fundraising, resulting in your donors becoming more personally invested in the continued success of your organization. 
For more information about how you can use social media to engage donors with peer-to-peer fundraising, click here.
---
It's too easy for individuals to donate once to your organization and then quit their involvement. However, loyal donors are incredibly important for the success of your organization's immediate and long-term fundraisers. With the help of donor management software and the right fundraising strategy, you can easily boost your donor retention!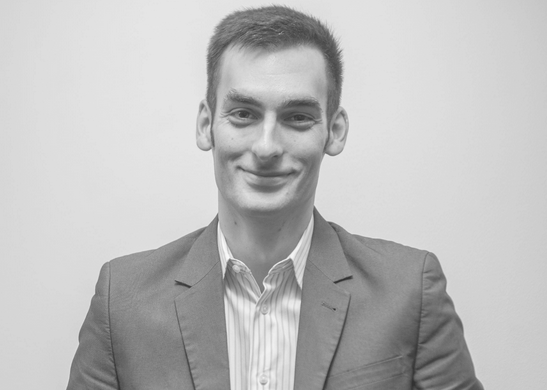 Author: Steven Shattuck
Chief Engagement Officer at Bloomerang
Steven Shattuck is Chief Engagement Officer at Bloomerang and Executive Director of Launch Cause. A prolific writer and speaker, Steven is a contributor to "Fundraising Principles and Practice: Second Edition" and volunteers his time on the Project Work Group of the Fundraising Effectiveness Project and is an AFP Center for Fundraising Innovation (CFI) committee member.

Latest posts by Aly Sterling Philanthropy
(see all)