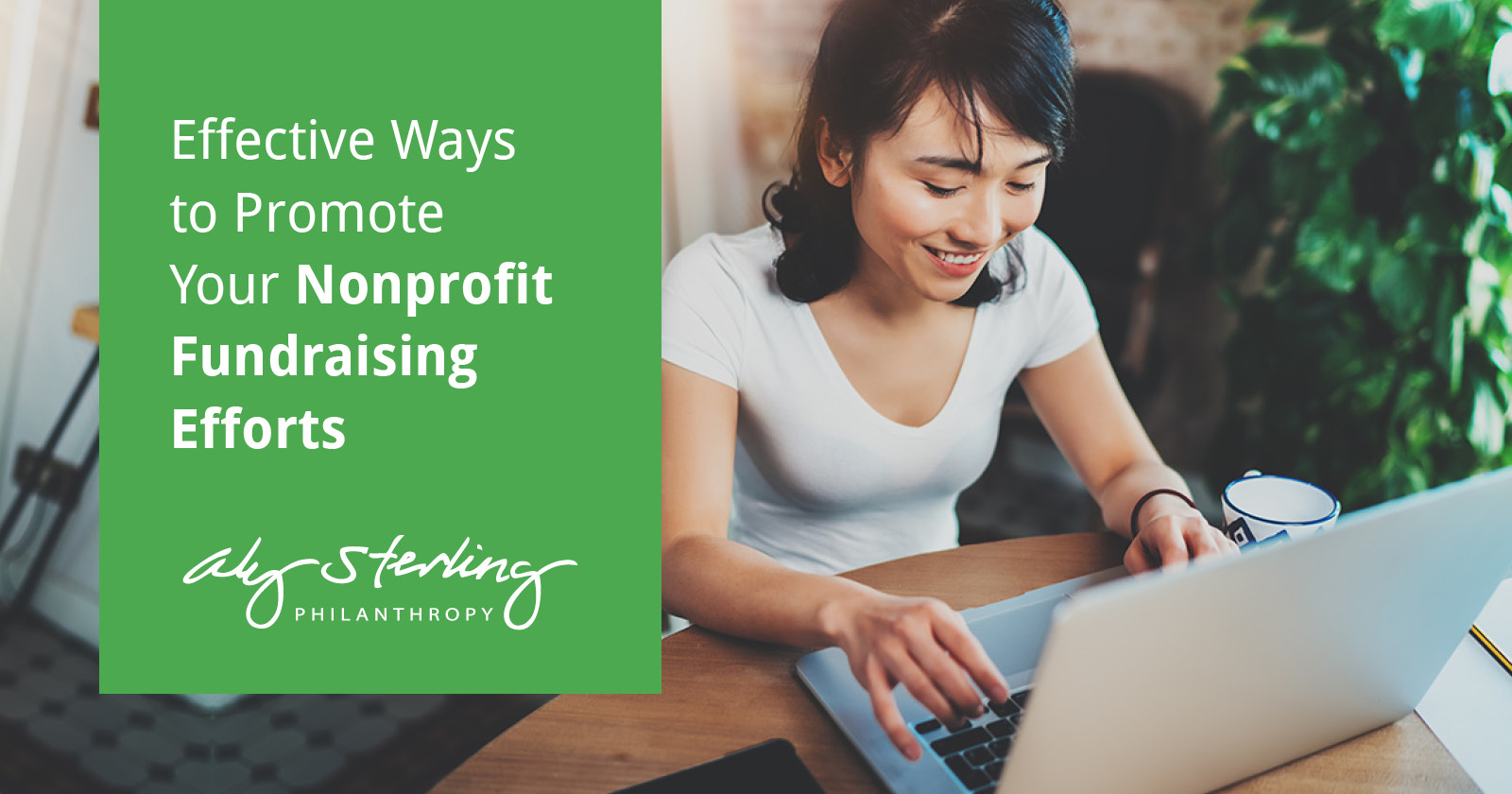 Once you have a fundraising campaign or event established at your organization, you need to get the word out about it through various forms of outreach and promotion.
The following are seven strategies for effectively promoting your fundraising efforts.
1.  Use Compelling Visuals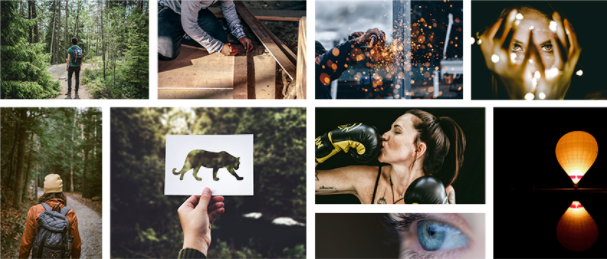 Whether your promotions are online, through print media, or other avenues, you'll want to charge your messages with emotion wherever possible. One of the most effective ways to do that is to include emotionally compelling images or graphic assets. Ideally, these should be images from your actual organization or from the work you've done or are currently doing.
For example, if you're fundraising for a building project that's already underway, why not show a picture of what the construction site currently looks like or how the old building looks in comparison to how you'd like it to be?
For any online campaigns and promotions, utilize video if you have the resources to do so. Including images of people, specifically faces, can be a powerful tool to elicit emotions as well, just be sure that you always secure the appropriate release forms for actors or subjects.
You can easily capture compelling visuals using a smartphone, so there's no need for expensive equipment. If you don't have an eye for photography or videography, there's a good chance someone working at your organization does. Better still is if you make this a volunteer opportunity!
If you're really strapped for time and resources, use a site that offers free, high-quality stock photos.
2. Incorporate Storytelling
Nonprofit storytelling can be done with words, photos, and video. Your best bet is to use a combination of all three modalities if you have the resources. Telling a relevant story to your campaign allows potential donors to make a deeper connection with your cause and therefore makes them more likely to get involved or make a donation.
You'll want your story to convey a combination of passion behind the cause and urgency for the help still needed to keep your mission alive. It has been estimated that around 68% of nonprofit supporters feel motivated to donate to a cause after reading their compelling story.
You can refer to the stories told by other nonprofits that resonate with your own or start from scratch using a storytelling template, like the one provided in our blog article, How Finding Nemo Can Help Your Nonprofit Tell Its Story.
3. Connect with a Local Event
Let local event organizers do some of the heavy lifting for you. Find events that attract your target demographics. This could be an event at a local brewery or farmers market that you could easily connect your cause to. See if you can have a table there, if appropriate, or have information about your cause readily available in a way that's also beneficial to the event itself.
You could also launch your own event to boost your campaign efforts. Just make sure you're confident in your ability to get enough attendance and — most importantly — follow up with those attendees to make the time and financial investment worth your while.
When planning your event, make sure to start early and take strategic steps to ensure it will be successful and memorable to those that attend while creating a pipeline of new supporters for your organization.
4. Reach Out to Local Businesses
Most businesses use sponsorship as a form of marketing, aligning them with worthy and popular causes in order to promote their reputation and woo customers.
Your nonprofit can benefit much the same way from sponsorships. These partnerships can make your marketing efforts easier and more cost-effective while also lending credibility to your organization and exposing your mission to a whole new audience of potential donors.
You can also leverage the common ground you share with a local business, combining your efforts to further serve the members of your shared community.
Here are some ways a local business can help you out:
a. Provide them with a downloadable logo from your organization that they can add to their website with the copy, "Proud support of [nonprofit name]", and have it link to your website or online fundraising campaign.
b. Request that the business follows you and shares your promotions on social media to help get the word out.
c. Come up with creative ideas tailored to the business you're working with.
5. Ask Key Supporters to Fundraise for You
Peer-to-peer fundraising can be your greatest asset. Tap into your most enthusiastic supporters and make it easy for them to raise money for you by providing them with easy-to-use tools and instructions. This is a terrific way for people who are passionate about your cause but don't necessarily have the funds to donate themselves, to give back to your organization.
Make sure your nonprofit board members are highly engaged and involved in this process as well. Getting them psyched about a campaign is as simple as providing them with the right tools to make them successful in their efforts while assigning them with tasks that adhere to their strengths.
6. Conduct Targeted Email Outreach
Email marketing is most effective when the content is tailored to the recipient. You already know your donors support your cause, but what messages have the most impact on them? In what ways do they feel most comfortable giving?
Collect metrics that help you understand the differences between your donors and craft your message to reflect their different interests. You can use tools like MailChimp to set up a contact list and carry out targeted email campaigns to drive engagement and donations. Your MailChimp contacts can easily be imported into the GiveGab CRM to continue to improve your communication with and insights about your donor base.
Along with crafting targeted emails, make sure that you use donor-centric language, include a compelling story, keep it short and sweet, and use "the power of 3's".
7. Promote Online
Once your campaign is up and running, make sure to share it with your supporters online. Promoting your campaign via online platforms will allow you to quickly reach and engage a large audience, without spending significant amounts of time or resources on outreach.
Here are a few best practices to follow when it comes to promoting your campaigns using different online channels:
Social media.

 

Use a few different platforms that your audience frequently engages with. For example, you might combine insights from broad demographic data with trends among your supporters to deduce that your audiences prefer Facebook, Instagram, and TikTok. Online platforms like Hootsuite and Hubspot have tools that help you schedule your posts in advance and understand the best times to post.
Email.

 

With email marketing, you can reach supporters more directly by landing in their inbox. Similar to social media, there are platforms your nonprofit can use to assist in drafting and scheduling when emails are sent. Often, these platforms have features that allow you to segment your audience by shared characteristics, such as their giving level or geographic location. Use these segments to send users more personalized messages that are tailored to their interests and preferences.
Search engines.

 

Paid ads allow you to pay for a spot at the top of the search results for relevant keywords. While this method can drive faster results than organic SEO efforts, it can also be costly. Instead of paying the full amount, consider options like the Google Ad Grant, which supplies your nonprofit with $10,000 in free Google Ad credits. Consider working with an agency that can help you meet

 

Google's requirements, apply for the grant, maintain compliance, and create impactful ads.
One of the golden rules of marketing is that it takes at least three impressions before someone will act on a piece of advertising. You can safely assume the same is true for the number of times someone is made aware of your fundraising efforts online.
Keep in mind that promoting early will give your followers more time to let the information really sink in, donate to the fundraiser, and share the campaign information with their friends and families.
8. Send direct mail appeals
Though some think sending snail mail is an outdated way to spread the word about your nonprofit, it can be a powerful tool to deepen connections between your supporters and your beneficiaries. Consider adding handwritten fundraising letters to your outreach because:
They're personal.

 

When your donors receive the same typed message as everyone else, they likely won't feel as connected to your nonprofit's team and beneficiaries. But, if your team takes the time to add a personal touch to each letter, such as a handwritten note, you show that you value the donor as a person, not just a source of funding. Plus, it proves that you are willing to put in extra effort to make the message special and can inspire future gifts. 
They yield responses.

 

Did you know that direct mail fundraising letters have a whopping

 

response rate of 5.3%

 

compared to email's .01%? Direct mail sticks out in your donors' minds, holding immense potential to spread the word about your campaigns and to collect gifts. 
They stand out from digital correspondence.

 

Your donors likely get dozens, even hundreds of emails each day. Break out of that deluge of information by reaching them via a less saturated channel—direct mail. Handwritten fundraising letters especially stand out from mass-produced mailers.
They reach older donors.

 

The

 

average age of donors

 

is 64 years old, meaning older donors are critical demographics for many organizations. Plus, older donors have had more time to accrue wealth, meaning they have a higher capacity to give. Appeal to your older donors by using direct mail, often reported as a preferred outreach channel. 
Don't count direct mail out as a viable marketing channel! As long as you personalize your messages, you can acquire new donors and retain existing ones.
---
Author Bio
Marcy Ogborn is the Marketing Director at GiveGab, the modern online fundraising and supporter engagement platform designed exclusively for nonprofit organizations.  Go to www.GiveGab.com to learn more.