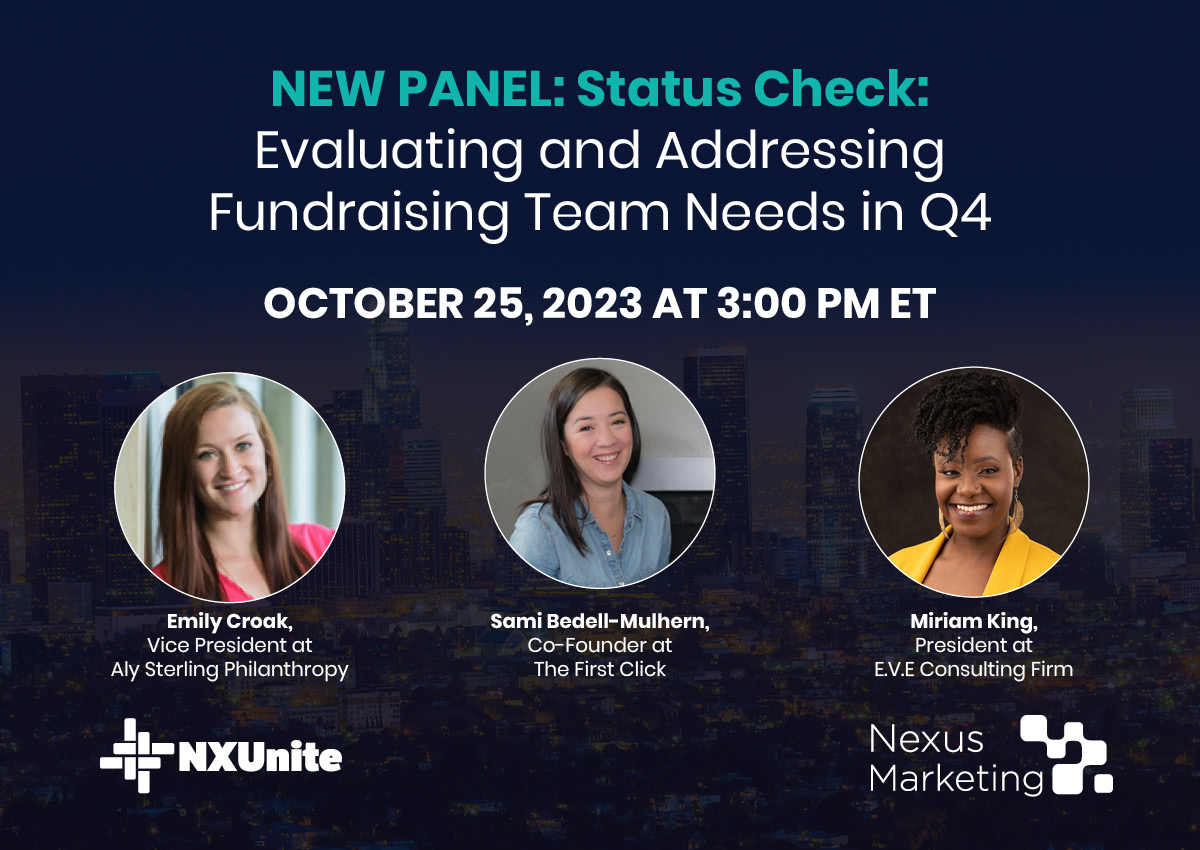 We're excited to invite you to join Emily Croak and our friends at Nexus Marketing for a panel discussion, "Status Check: Evaluating and Addressing Fundraising Team Needs in Q4".
October 25, 2023
3:00 PM ET
We're thrilled to have the opportunity to share ideas with our fellow industry experts. Check out the other panelists here.
During this panel, you will hear about:
Best practices in evaluating and addressing fundraising team needs.
Emerging fundraising trends, and how to end the year on a high note.
And a lot more!
When you register and join us live you will earn 20 Cause Coins which can be redeemed for discounts on software for mission-driven organizations and free consultations with industry experts. Check out NXUnite.com to learn more.
 Hope you'll join us!