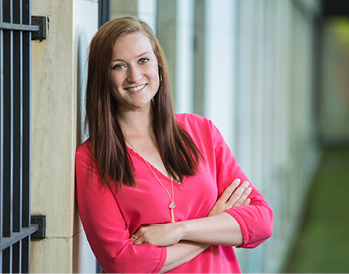 Emily Croak
Vice President
Emily is an experienced coach and facilitator with a passion for helping clients discern their strengths and weaknesses and connect their vision with clear and actionable strategies.
Her work at ASP has been focused on leading large-scale fundraising campaigns and first-of-their-kind engagements for one of the nation's largest healthcare providers. At the same time, she has helped a variety of nonprofits develop annual fund programs and major gift strategies that strengthen relationships with stakeholders and raise more money.
Emily is a regular presenter of fundraising and board governance workshops and has facilitated salon dinners – events that bring industry leaders together for directed conversation about social impact topics – around the nation.
Before coming to ASP, Emily worked for a national leader in skilled nursing services. There, while managing employee engagement and leadership programs, she developed an understanding of the psychological side of business – how to marry employees' interests with best practices and leadership skills to further an organization's mission.
Today her clients have the benefit of this perspective, and she relishes the opportunity to help them become the better versions of themselves.
Emily is a graduate of the University of Toledo and serves on the board of the Ballet Theatre of Toledo.

"Consultants come and go, but if you're looking for a true partner, an extension of your team, a group of individuals who care deeply about your mission and dive in and roll up their sleeves, then Aly Sterling Philanthropy is the firm."
Benjamin S.M. Nicol, CFRE
Chief Executive Officer | Phi Kappa Psi Foundation

Contact us, we want to hear more about you!
* = required
NEWS & RESOURCES
Sign up for our email newsletter and receive FREE resources, exclusive tips, news and offers!
HAVE A QUESTION?
Contact us for more information about our services and how we can help your mission.