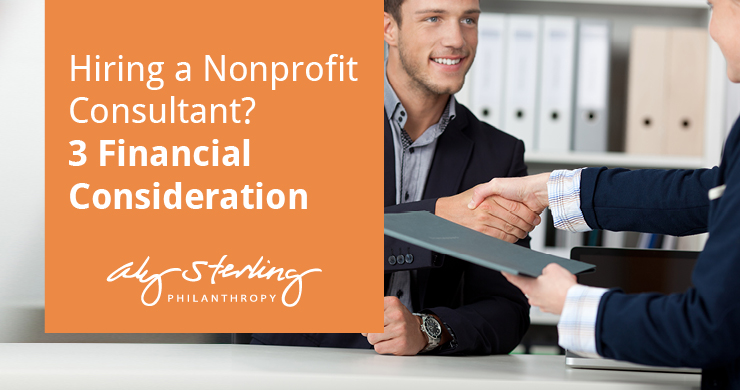 Nonprofit consultants are immensely helpful for all sorts of nonprofit activities. You can hire a consultant to help create concrete strategies, maximize your fundraising plans and optimize your technology, among plenty of other activities related to your work. A consultant whose area of expertise aligns with your team's needs can provide the necessary insight to help make notable progress toward your mission.
However, hiring the right nonprofit consultant comes with a number of considerations. From your nonprofit's objectives to the consultant's past experience with causes like yours, there are several aspects your team should consider before reaching out to one of these professionals. One of the most impactful considerations you'll need to take into account is the financial impact of hiring one of these professionals to assist your organization. 
While you can almost always justify bringing in extra help to make improvements at your organization (because everyone has room for improvement), you'll need to go a step further to make sure you're investing your finances efficiently. 
To help make the most of the hiring process, we're going to walk through a few financial aspects you should consider before hiring a consultant for your organization. Let's take a closer look at the following: 
Ready to dive deeper into the financial aspect of hiring help? Let's get started. 

The Type of Consultant You Need
The first question you should ask yourself is why you're considering hiring a consultant to begin with. What do you expect to get from your engagement with them? At first glance, this question might seem disconnected from finance, but it's very relevant. 
When you make a major investment in your organization, especially one like consulting services, you should make sure you're getting the most from the experience. You need to know upfront what you're paying for and what you want to get out of the experience to make the most of the funds. 
For instance, a lot of nonprofits confuse their fundraising challenges with difficulty managing their finances. If you're having trouble managing your finances, then it might be a better idea to invest in an outsourced bookkeeping and accounting firm. However, if you recognize that your finances are all in order, but you just don't have the funds to accomplish your goals, it's probably worth it to invest in a fundraising consultant. 
Instead of saying, "we need help" in a general sense, define your specific needs ahead of time to make sure you invest in the right consultant for your needs, maximizing your investment. 
Fundraising Consultant
Usually, when nonprofits consider investing in professional assistance, they're looking for a fundraising consultant. Fundraising consultants will help you identify and close any gaps in your fundraising strategy, assist with capital campaigns or other major initiatives and help you raise more. 
Generally, it's pretty easy to show the potential for ROI when it comes to investing in a fundraising consultant. When hiring one to help with a capital campaign, you'll want to reach a very specific campaign goal. Or, if you're hiring one for assistance closing the gaps in your current strategy, you'll want to increase your fundraising revenue by a certain amount or percentage. 
Ask a fundraising consultant upfront about your goals and discuss options to help reach them. 
Technology Consultant
While fundraising has a direct and measurable ROI for you to measure before and after you've hired a consultant, it may be more difficult to measure the return for a technology consultant. 
However, there are very specific circumstances you might find yourself in which a tech consultant will be immensely helpful. DNL Omnimedia's tech consulting guide explains that you might hire one of these consultants if you're: 
Implementing new technology

Undergoing a major data migration

Customizing software for necessary key functionality

Training staff to navigate your nonprofit tech

Creating a strategy to improve your efforts through data
There are very specific reasons to hire a tech consultant. Be sure you're able to identify where the monetary return lies for the activity before you hire. For example, if you're undergoing a major data migration between CRM systems, you might be trying to save money by investing in a less expensive solution for the long-term, increase your donor retention rate by 10% or allow for more donor records to be stored in your database. 
Compensation Consultant
Similar to tech consultants, compensation consultants are generally hired to solve a very specific issue for nonprofits. According to this comprehensive guide on the subject, nonprofits that hire a compensation consultant are those focused on growth and are looking to: 
"Develop their first overarching compensation strategy, or they're taking an opportunity to make needed updates to their compensation structures. These big-picture tasks are usually targeted towards addressing a more specific goal like reducing turnover or improving recruitment." 
To determine if you should hire a compensation consultant, you first need to consider how much you're spending on a less ideal compensation or hiring process for your nonprofit. Then, consider how much you'll save by switching up the strategy. To put it in financial terms, you'll ask, "what is the problem costing?" Then consider if it's worth addressing. 

Your Budget for Hiring a Consultant
One of the most obvious financial considerations for hiring a consultant is your budget. When you start looking into potential consultants, you'll want to fully understand the consultant fee structure so you can define a reasonable budget ahead of time. 
Hiring a consultant isn't an endeavor you should take lightly. It tends to be a little pricey, so the earlier you can account for it in your budget, the better. Jitasa's nonprofit budgeting guide explains that when you create your annual budget, you should make sure that it features "realistic and measurable metrics" for both your anticipated revenue and expenses. That means you'll need to have reasonable expectations for how much the consultant will cost and the type of return you can expect to see from working with one this year. 
For example, if a nonprofit sets aside $10,000 for a fundraising consultant at the beginning of their fiscal year, they may already see a return on the investment (at least $10,001 additional funds compared to last year) by the end of the year. Anticipating this return (if possible) should be accounted for realistically in the revenue part of your budget. 
Next, you'll need to consider the fee structure of the consultant to be sure they're within your budget. There are three general pricing structures for consultants to keep in mind: 
Flat fees.

Flat fees are fixed payments that nonprofits pay to a consultant for completing a project within a set period of time. You'll receive specific deliverables at the end of the time frame. It's a very predictable consulting fee structure, making it easy to account for in your budget. 

Retainers.

Retainer fees are recurring charges that nonprofits may use for an undefined period of time (typically used for capital campaigns or other major campaigns). Usually, these fees are less predictable because they don't have a set end date. Therefore, you should try to estimate how long you'll need the retainer for a realistic expectation for these fees. 

Hourly fees.

Hourly fees are usually paid if your consultant is offering a simple project with a minimal time commitment on their end. If you want help with weekly check-ins from your consultant, you might encounter hourly fees. In this case, work with them to keep a regular schedule to make these hourly fees more predictable. 
Budgeting for your nonprofit consultant can be challenging depending on the pay structure. However, in order to balance your long-term budget, you'll need to make sure the ROI for hiring the consultant is higher than the budgeted (and actual) investment. 

Goals for Your ROI 
When you hire a consultant for your nonprofit, you're looking to accomplish something at your organization. You have a tangible objective you want to achieve as an organization and that objective will help make you more efficient. 
Assigning a monetary value to that objective will help make sure the monetary investment in the consultant was worth it. For example, let's consider two different sample nonprofits: 
Staff members at nonprofit A

realize they have inconsistent major and mid-tier donors, their retention is low, and they spend more to acquire new donors than the revenue they receive from that group of supporters. They would like to

address these issues

and estimate they can increase their current fundraising revenue from $200,000 by 20% to $240,000. They hire a fundraising consultant and spend $20,000 for their services to fill these gaps and reach their goal. In the first year, they'll have an ROI of $20,000. 
This example makes it easy to see the monetary value of the fundraising consultant. However, sometimes the return is less obvious to see, such as the issue that Nonprofit B ran into:
Staff members at nonprofit B

realize they've experienced massive growth over the past couple of years. They've even outgrown their current CRM solution. They've been putting bandaids on issues they encounter trying to "make it work," but haven't been optimizing their strategy. The platform doesn't integrate with their marketing or fundraising solution, requiring them to manually download and upload information from one system to another. This uses about 8 hours a week for three different staff members. Given their salaries, this equates to about $570 per week, $2,280 per month, or $27,360 per year. If Nonprofit B hires a tech consultant for $10,000 total to solve this issue, their ROI is equal to $17,360 of staff time in the first year. 
These types of equations can be difficult to work out amidst all of the other work on your plate. Luckily, there are professionals who thrive while working with this type of financial information— your nonprofit accounting team. If you ever have difficulty assigning a monetary value to a seemingly qualitative matter at your organization, you can consult finance experts to get an idea of how much different activities actually cost your organization.
Hiring a nonprofit consultant of any kind is a big step for most organizations. Nonprofits must articulate their challenges, goals, and budget and then find a partner who can help them maximize their investment. 
Consultants have the expertise and experience to help you finalize the most impactful strategies and reach your goals. However, they are an investment. Defining that investment and assessing financial considerations ahead of time will help you make more accurate budgeting decisions now and in the future.
Jon Osterburg, Jitasa
Jon Osterburg has spent the last nine years helping more than 100 nonprofits around the world with their finances as a leader at Jitasa, an accounting firm that offers bookkeeping and accounting services to nonprofit organizations.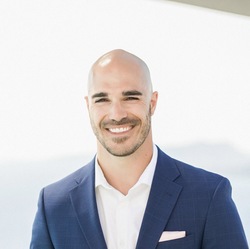 Latest posts by Aly Sterling Philanthropy
(see all)