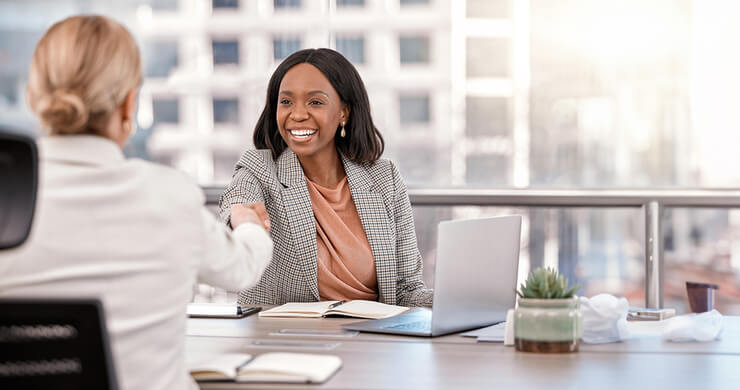 Your nonprofit may consider hiring a consultant for a variety of reasons. These professionals can create concrete strategies, maximize your fundraising plans, and optimize your technology usage, among other activities. A nonprofit consultant whose area of expertise aligns with your team's needs can provide the necessary insight to complete essential projects that further your mission.
However, hiring the right nonprofit consultant comes with a number of considerations. In particular, you'll need to take into account the financial impact of working with these professionals. While it's often easy to justify bringing in extra help to improve your organization, you'll need to go a step further to make the most of your investment.
In this guide, we'll walk through three financial considerations you should keep in mind as you go about hiring a nonprofit consultant. These include:
Of course, finances aren't the only aspect of working with a consultant you should think about as you get started. But many of the other considerations, such as your project goals and the professional's background, are related to your investment in this partnership. By looking at the hiring process through a financial management lens, you can make sure you're putting your nonprofit's funding toward services that will maximize your impact. Let's dive in!
1. The Type of Consultant You Need
When you make a major investment in your organization, such as putting funding toward consulting services, you should make sure you're getting the most from the experience. You need to know upfront what you're paying for and what you want to get out of the partnership to make the most of the money you spend on hiring.
Define your specific needs ahead of time to make sure you invest in the right consultant for your organization. There are several types of nonprofit consultants you could partner with—here are a few common services they provide:
No matter what type of consultant you choose to hire, make sure they have extensive nonprofit experience. Fundraising consultants typically specialize in nonprofit work, but you'll need to carefully build your list of potential marketing, compensation, or financial consultants to ensure their expertise can help you achieve your goals and maximize your investment.
2. Your Budget for Hiring a Consultant
One of the most obvious financial considerations for hiring a consultant is your budget. The fees consultants charge, as well as their payment structure, can vary greatly depending on services provided and the consulting firm's internal policies. So, the earlier you can account for the partnership in your organization's budget, the better.
Additionally, Jitasa's nonprofit budgeting guide explains that when you create your annual budget, you should make sure that it features "realistic and measurable metrics" for both your anticipated revenue and expenses. That means you'll need to have reasonable expectations for how much the consultant will cost and the type of return you can expect to see from working with them.
Once you've developed these expectations, consider the consultant's fee structure to ensure their services are within your budget. There are three general pricing structures to keep in mind:
Flat fees.

 

These are fixed payments that nonprofits pay to a consultant for completing a project within a set period of time. You'll receive specific deliverables at the end of that time frame, which you and the consultant will agree on before they get started. It's a very predictable pricing structure, making it easy to account for in your budget.
Retainers.

 

These are recurring charges that nonprofits may use for an undefined period of time. Retainers are common if you're working on a capital campaign or other long-term initiative, and they're less predictable because they don't have a set end date. Therefore, it's best to slightly overestimate how long you'll need the retainer to set realistic expectations for the consultant's cost.
Hourly fees.

 

These are usually paid if your consultant is offering a simple project with a minimal time commitment on their end. In this case, work with them to keep a regular schedule so you can make sure the hourly fees are affordable for your organization.
Pricing structures tend to be the largest budgeting consideration for hiring a nonprofit consultant. However, the return on investment (ROI) for hiring the consultant should be higher than your budgeted—and actual—payments to them.
3. ROI Goals for Your Partnership
When you hire a consultant, you're looking to accomplish something at your organization. You have a tangible objective you want to achieve as a nonprofit, which will help you further your mission in some way. For example, you may want to:
Boost your overall fundraising revenue
Launch a new program or campaign
Increase your organization's visibility in the community
Streamline your operations
Improve your financial sustainability
Assigning a monetary value to that objective will help you determine if the investment in the consultant is worth it. It may seem difficult at first to assign quantifiable values to seemingly qualitative goals, but thinking about how much funding you could bring in or how much money you could save by accomplishing your objectives with the help of a consultant is a good place to start.
---
Working with an external consultant of any kind is a big step for most nonprofits. You first need to articulate your challenges, goals, and budget, and then you have to find a partner whose expertise and fees align with your needs. Defining the investment you plan to make and assessing financial considerations ahead of time will help you make effective hiring decisions now and in the future.
Jon Osterburg, Jitasa
Jon Osterburg has spent the last nine years helping more than 100 nonprofits around the world with their finances as a leader at Jitasa, an accounting firm that offers bookkeeping and accounting services to nonprofit organizations.