Hiring a Fundraising Consultant: 12 Essential Tips
Learn more about hiring a fundraising consulting firm who can benefit your organization.
12 Essential Tips When Hiring a Fundraising Consultant
Before You Look for Your Fundraising Consultant
#1. Determine your nonprofit's needs and goals
Are you ready for a nonprofit consultant?
Before your nonprofit starts the process of hiring a fundraising consultant, you need to determine what you want to accomplish and where your nonprofit needs support.
In doing so, you should define your proposed project as clearly as you can. How will this project benefit your nonprofit? How can a nonprofit consultant help you achieve this goal?
The more well-defined your project is, the easier it will be to identify a consultant who can meet your needs.
Who should be involved in the conversation?
Before you proceed with nonprofit consulting, you'll need approval from your board and development committee. It's important to gain support on the front end of the process instead of retroactively seeking permission after you've already found a nonprofit consultant.
After all, your board will be funding your project. You need these key organizational leaders to support your project if you want to see it through to completion.
Plus, generating internal commitment demonstrates that your nonprofit is ready to take on your project in the first place.
#2. Understand the services fundraising consulting firms offer
A consultant can help your organization build stronger donor relationships and ultimately raise more money.
Specific services include:
Fundraising assessments
Capital campaign management
A consultant can help your organization align its goals with a plan of action through careful assessments.
Specific services include:
Stakeholder surveys
Board retreats
A consultant can help you energize your board and develop strong leadership skills throughout your nonprofit.
Specific services include:
Board evaluations
Implementing new practices
#3. Get familiar with the process of hiring a fundraising consultant
Step 1: Determine Your Needs & Goals
Take the time to figure out how best a fundraising consultant can assist your nonprofit. Discuss what you hope to accomplish through nonprofit consulting and where your nonprofit needs support with your board and development committee.
Step 2: Identify the Services You Need
Find out which nonprofit consulting services can provide your organization with the most benefit. For example, your nonprofit could require extensive fundraising solutions, such as full capital campaign management and feasibility studies.
Step 3: Use Your Network
One of the best ways to start your search is to ask respected peers in your nonprofit's network for recommendations. Seek out information from colleagues you respect and trust, or research nonprofit consultants through directories.
Step 4: Meet with Your Top Candidates
It's important to meet your top candidates in person or to speak with them over the phone. During this stage of the hiring process, observe how well a consultant fits with your organization's mission and culture.
Step 5: Request Proposals & Check References
Many nonprofits request proposals from the nonprofit consultant(s) that they're interested in hiring. You should also ask your consultant for references so that you can ask former clients about their experience.
Step 6: Sign a Contract
After you've chosen a nonprofit consultant (and your consultant is excited about working with your nonprofit), have a conversation to determine any changes to the initial proposal. Once you've ironed out the logistics, sign a contract to solidify your partnership.
During Your Fundraising Consultant Search
#4. Use your network to ask for fundraising consultant referrals

Your Respected Peers
One of the most effective ways to find a fundraising consultant who can meet your needs is to reach out to your network for recommendations.
Your respected peers can offer you more than the name of an effective consultant; they can also offer their personal insight and experience from working with the consultant first-hand.

Professional Organizations
A professional organization can offer your nonprofit a directory of fundraising consultants to choose from.
Though directories can be excellent sources of information, the sheer volume of consultants can be overwhelming. Use these directories as a tool in conjunction with asking for recommendations.

Community-Based Organizations
Community-based organizations offer directories that can be localized to specific areas.
These directories can be a great resource for nonprofits who are looking for local nonprofit consulting services. That said, there are many benefits to be gained from not limiting a search by location.
Examples of Professional Organizations Who Can Recommend a Fundraising Consulting Firm
The Giving Institute
The Giving Institute consists of member organizations that have served clients of every size and purpose, from local institutions to international organizations.
The Giving Institute member organizations are governed by clear ethical standards and maintain a strict code of fair practices.
Association of Fundraising Professionals
The Association of Fundraising Professionals (AFP) is an organization founded in 1960 that has supported efforts which generated over $1 trillion.
AFP's nearly 30,000 individual and organizational members raise over $100 billion annually.
#5. Research fundraising consultants online
What are their founding philosophies?
A nonprofit consultant's founding philosophies will give you insight into who the consultant is and what they believe. Choose a consultant whose core values align with your mission and your nonprofit's culture.
What are their specialty practice areas?
Fundraising consultants will offer a wide variety of different services and specialties. Obviously, it's important to find a consultant whose skill sets match up with the areas of your project that require a consultant's assistance.
Is the consultant local?
Hiring a local nonprofit consultant can be a great benefit if you need a lot of on-site support. Local consultants can spend their time in your office so that you can work face-to-face.
Is the consultant remote?
A remote consultant can provide you with a fresh, outside perspective. Consultants who are coming from different communities may be able to offer you unique expertise and ideas.
Do they have client testimonials?
A quick search on a consultant's site should reveal at least a few client testimonials. Client testimonials show that a consultant has successfully helped other organizations (hopefully, other organizations just like yours!).
Do they offer any referrals?
Any consultant that you're considering should be able to provide you with referrals. That way, you can reach out to past clients directly to learn about their experience.
#6. Choose consultants who mesh with your nonprofit
It's vital that you choose a consultant who works well with your organization. After all, your consultant will be working directly with your nonprofit, requiring close contact and shared space. When you hire a consultant, you're building a relationship, one that can benefit your organization after your contract ends.
You should choose someone who fits into your organization naturally, someone who gets along well with key team members. Specifically, you can look for the following traits:
Demonstrated ability to establish a rapport and earn your confidence
Experience with similar projects or organizations
Recommended for being collaborative and a good listener
Interest in your cause and organization
Recommended for being organized and responsive
Answers your questions directly and respectfully
#7. Request a fundraising consulting firm proposal
What is a proposal?
To help solidify your decision, you can request a proposal from your top candidates. A proposal is a document that outlines the nonprofit consulting process and approach to your project, as well as the logistical details regarding how these goals would be accomplished.
How do you request a proposal?
You can request proposals from all or none of your top choices, depending on how formal you'd like the hiring process to be. You should request a proposal after you've spoken thoroughly with the nonprofit consultant. Provide them with a reasonable deadline and any specific information that you'd like them to include in the proposal.
A good proposal will include:
An understanding of your nonprofit's needs
Suggestions that seek to fix the challenges you addressed
A projected or sample timeline
#8. Ask for and check a fundraising consultant's references
Why are references important?
A nonprofit consultant's references are former clients that your nonprofit can call. References are important because they can give first-hand insight into what it's like to work with the consultant you're considering.
Plus, references can confirm that the consultant was able to complete their project successfully.
What do references reveal?
References can reveal a consultant's strengths, as well what it's like to work with the consultant in practice. This important information should factor into your final decision.
Additionally, references can tell you if there were any problems or challenges that occurred during the nonprofit consulting process.
What questions should you ask?
The questions you'll ask will depend on the nature of your project, but here are a few suggestions to get started:
How did the consultant manage the project?
Did they communicate clearly with your team?
Did they meet your deadlines?
Did they stay within the budget?
Would you recommend this consultant?
The Final Steps to Hiring a Fundraising Consultant
#9. Review fundraising consultant proposals and make changes
What should we look for in proposals?
After checking your top consultant(s) references, it's time to return to the proposals they submitted earlier in the hiring process.
Reviewing a consultant's proposal gives you the opportunity to have another conversation with them and make adjustments as needed. You may, for instance, find that their proposed timeline is too long for your nonprofit's project, or you may wish to negotiate compensation.
Making amendments to an initial proposal is a normal part of the hiring process.
What kind of changes can be made?
The changes you make to an initial proposal will depend on the negotiations between the nonprofit consultant and your organization.
Usually, changes at this stage are more logistical in nature, including timing, scope or cost. If you find that a proposal isn't addressing your nonprofit consulting needs, it may be a sign of a deeper misunderstanding.
Ultimately, the changes you make are up to you; the goal is to walk away with a proposal that satisfies both your nonprofit and the consultant!
#10. Sign a contract that meets your expectations and excites your team
The time frame will detail how long the project will take. A time frame can be as short as a few days (such as a board retreat), or it can be ongoing, taking place over several years (such as a capital campaign).
Your contract should clearly state how your nonprofit consultant will be paid. Usually, a consultant is either paid a flat fee, a retainer fee or an hourly fee.
Both the consultant and your nonprofit should have clearly outlined responsibilities. It's important to understand how your nonprofit will support your consultant with your internal operations.
What services will your nonprofit consultant provide? Though it's rare for a consultant to provide isolated services to a nonprofit, it's important to detail the services that you do need (such as a case for support or feasibility study).
Your contract should be purposeful, stating the goals and objectives of your agreement. When your goals are clearly outlined in writing, you can ensure that you and your consultant are on the same page.
Measures of success will vary depending on the nature of your project. Some projects will have a clearly defined measure of success (such as conducting a feasibility study) while others will be more vague (such as leadership training).
#11. Make regular communication a top priority
Communication with your nonprofit consultant is essential to the success of your project.
Whether you're working face-to-face with a local consultant or speaking over the phone with a remote consultant, being clear and direct can ensure the success of your relationship.
The better you can communicate, the more likely your project is to succeed.
Follow the best practices listed on the right to ensure steady, worthwhile communication that will help you identify problems early and make the most out of your nonprofit consulting relationship.
Give your consultant the full picture
Establish communication expectations
Schedule regular check-ins
Express your concerns early on
Respond to correspondance in a timely manner
Ask questions when you're unsure
#12. Trust your fundraising consultant's advice
What does it mean?
You hired your nonprofit consultant for a reason. It's important that you listen to their advice, even if you don't agree with everything they suggest.
A consultant is a partner to your organization, and you should work together to achieve your common goal. Though you can and should ask questions when you're uncertain, it's important to take your consultant's expertise into consideration when you're working with them.
Why is it important?
The relationship between a consultant and a nonprofit should be collaborative in nature.
This means that you should feel free to ask questions and give feedback as it arises, but you should reciprocate with the trust your consultant needs to do their job. 
Remember: you're building a relationship for the long-term success of your organization!
Locations We Serve
Our consulting service can be used by nonprofits all over the country, across every sector. Explore just a few of the locations we reach with our partnership-driven approach.
Additional Fundraising Consultant Resources
Nonprofit Feasibility Studies
Capital Campaign Best Practices
Are you ready to get started?

Create a bold
PLAN OF ACTION
for your mission.
Get our free resource How to Ask: A Step-by-Step Primer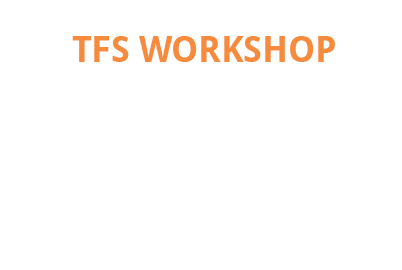 The Nonprofit Store
Your one-stop-shop for high-quality, affordable DIY tools focused on fundraising, strategic planning and board governance.
News & Resources
Sign up for our email newsletter and receive FREE resources, exclusive tips, news and offers!
Have A Question?
Contact us for more information about our services and how we can help your mission.
THE NONPROFIT STORE
Your one-stop-shop for high-quality, affordable DIY tools focused on fundraising, strategic planning and board governance.
NEWS & RESOURCES
Sign up for our email newsletter and receive FREE resources, exclusive tips, news and offers!
HAVE A QUESTION?
Contact us for more information about our services and how we can help your mission.