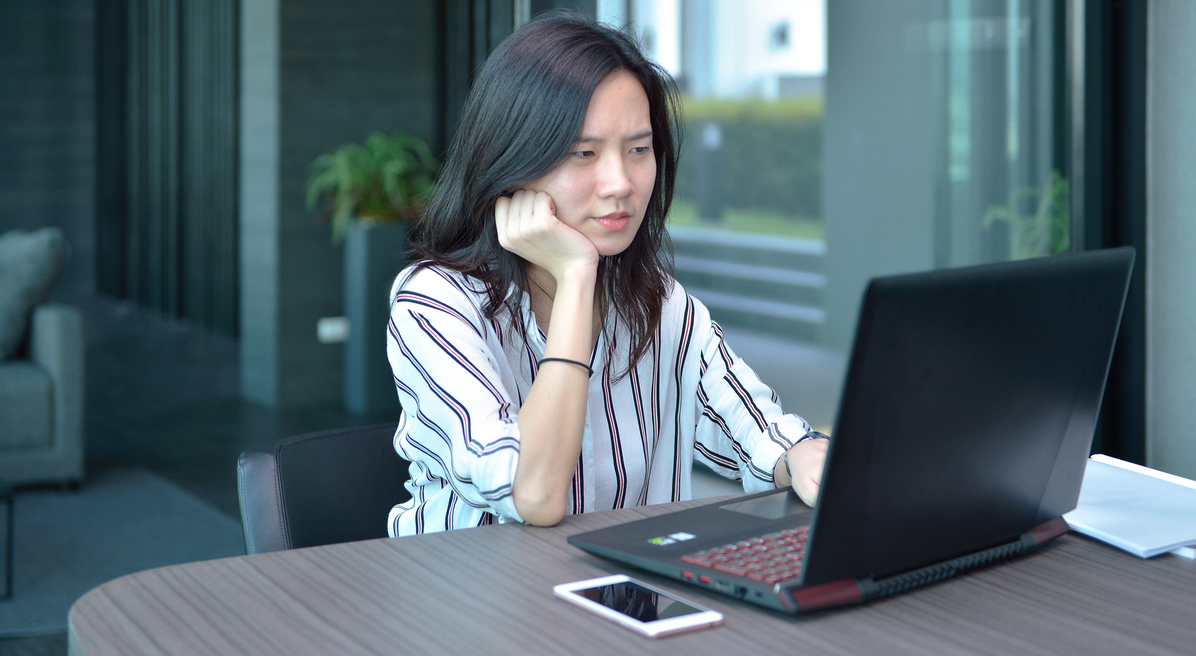 Your CRM is the heart of your nonprofit's software system, saving and organizing key information about your donors and fundraising efforts. A functioning, optimized CRM can be used to access important information about your nonprofit at a moment's notice, helping to inform your budget, strategic plan, and outreach efforts as needed.
Whether you're a new organization just starting out with a new nonprofit CRM solution or an organization that's been around for years but has yet to take a deep dive into your CRM, a better understanding of this key software solution can help you best leverage each of its features. Doing so can help you improve your fundraising and overall organizational approach.
To ensure your nonprofit is making the most of your CRM, this article will explore five key aspects of a nonprofit CRM that all nonprofit professionals should know, including how to:
Maximize your communication tools.
Leverage your donor data.
Integrate your software.
Track key metrics.
Keep your data clean.
The tips in this guide revolve around both essential CRM features and best practices for gaining more from those features. How you apply these tips will vary depending on your CRM. Take inventory of your current software setup to ensure you have all of the key features discussed and discover how you can use these tips for your specific CRM solution. Let's get started.
1. Maximize your communication tools.
Your CRM should help keep your nonprofit in touch with your supporters by providing a variety of communication tools. These tools and their exact features will vary between different CRMs, but all solutions should help you deepen relationships with your supporters, while also maximizing your messages' efficiency.
To achieve both of these goals, your CRM should come equipped with or allow you to integrate communication tools. Ensure that your CRM solution has robust communication features or can integrate with a messaging platform that allows you to do the following:
Send automatic thank you messages. Thanking donors after they give is vital for retaining their support. While your nonprofit should show appreciation in a variety of ways, you can start your donors' engagement off on the right foot with an automatic thank you message immediately after their donation. These messages can also serve as a helpful confirmation, so donors can be sure their payment went through without issue.
Personalize messages. You can deepen your nonprofit's connections to supporters with personal messages specifically for them. Your CRM should allow you to automatically populate your message templates with your supporters' personal information, ensuring each email is addressed to a specific recipient and not a generic "dear donor."
Segment your audience. Dividing your audience into segments allows you to create unique emailing lists, ensuring you send your supporters messages that are relevant to them. Ensure your CRM has an option to create custom segments so you can divide your supporters based on your nonprofit's unique needs.
CharityEngine's guide to recurring donations also brings attention to the importance of communication when payments fail. Your CRM should allow you to identify failed payments and get in touch with the supporters quickly to fix the situation. Doing so can help prevent donor lapse from supporters who would otherwise continue supporting your cause.
2. Leverage your donor data.
Your donor data can help you build stronger relationships with your supporters to retain them longer and grow their contributions over time. Additionally, your CRM can be used to help you identify supporters who have the potential to become major donors.
Discovering and cultivating relationships with prospective major donors is essential for many nonprofits' fundraising strategies. Of course, it's rare that a major donor will begin their engagement with a major gift. Instead, they are likely to start as moderate donors who may make major contributions after they have built a strong relationship with your nonprofit.
Your CRM should either come equipped with wealth prospecting tools or help you collect and manage this data through an integration with a wealth screening database. Specifically, your CRM should help you identify donors who have the two characteristics of prospective major donors:
Affinity. Is this donor willing to give a major contribution? For most donors, you can make inferences about their affinity to give to charitable causes like yours based on their previous support. For example, if a donor has made large gifts exclusively to arts-based nonprofits, you can assume they might have an interest in supporting your arts nonprofit.
Capacity. Does this donor have the financial ability to give a major contribution? You can infer if a donor has the financial capacity to become a major donor by looking for wealth indicators. These can include net worth, real estate holdings, business connections, and more. For instance, some donors may not be able to give in large amounts, alone, but work for a business with a generous corporate philanthropy program that could potentially help your nonprofit.
This data tends to be qualitative rather than quantitative. To keep track of it and ensure the right information is connected to the right donor, your CRM should allow you to make notes in donor profiles. These tools can also be used to help you track your relationship development with prospective major donors to help you make your ask at the right time.
3. Integrate your software.
Nonprofit software comes in a variety of specialized solutions, and if you need to purchase add-ons, you should consider whether they will integrate with your CRM. If your solution does not connect, your staff may have to take on time-consuming data entry and import tasks that will slow down your overall productivity.
An alternative to looking for several solutions that can work together is to instead invest in an all-in-one CRM solution. These CRMs will include a suite of nonprofit software that is all already interconnected in a single solution. These tools will vary, but usually include:
Event management tools. Your nonprofit likely hosts a variety of events throughout the year, and you'll want to keep track of which supporters attend which events. If your CRM has event management tools, attendance data can be immediately added to individual donor profiles, enabling you to track this important engagement information.
Advocacy software. Nonprofits interested in running an advocacy campaign should look for CRM solutions that come with advocacy-specific tools. These will allow you to divide your donor messaging lists based on your individual campaigns to cultivate new relationships based on your advocacy efforts.
Donation pages. Your donation page is one of your nonprofit's most important tools. Foremost, it allows you to earn revenue from supporters online, and some pages even include a back-end processor, completing the entire contribution collection process with one solution. Additionally, you will need to collect and analyze the data collected by your donation page to learn who your donors are so you can better cultivate them.
When reviewing CRM solutions, ask questions about the CRM's additional features and how they work together. For example, some CRMs are built around one primary feature instead of taking a holistic approach. In these cases, that one specific feature is likely to be robust, but others might not be as well built-out.
4. Track key metrics.
As your nonprofit strives to meet various fundraising, communication, and donor management goals, you'll need a way to measure your progress. Your CRM is the hub of your organization's data and should come equipped with tracking and reporting tools that will allow you to monitor key metrics.
Which metrics you should focus on will be determined by your nonprofit and your short and long-term goals. However, there are many useful metrics that can be used to monitor your nonprofit's overall health, making it a good idea to gather data on them even if they are not currently your primary focus. These metrics include:
Total donations
Average donation amount
Donor retention
Donor demographic information
Event attendance
Clickthrough rate
Donor conversion rate
Landing page traffic
Remember that your CRM is a data collection and management tool. While there are some CRM solutions with smart technology that can offer advice about your data, it will ultimately be up to your team to determine what actions you take.
In these instances, it can be useful to partner with a consultant to get a professional opinion. If your CRM has a carefully documented history of your past data, you can share this information with your consultant to help them get up to speed with your nonprofit faster.
5. Keep your data clean.
If you want to make your data usable long-term, you can better maintain your CRM by keeping its data clean. NPOInfo defines nonprofit data hygiene as, "the ongoing procedures and processes involved with keeping a nonprofit's main database, its CRM system, 'clean' or with few errors."
Specifically, maintaining good data hygiene means regularly examining your database to identify and remove a variety of errors that tend to occur over time. These errors will vary but usually include:
Duplicate data. Sometimes when a supporter makes multiple donations or interacts with your nonprofit in several different ways—such as donating and volunteering—your CRM may create two donor profiles for the same person. This could happen if they use a secondary email address or simply have a typo in their registration form. While cleaning your CRM's database, be on the lookout for duplicate information that can either be removed or consolidated.
Inconsistent data. If your nonprofit has changed your information fields or databases, you may have inconsistent data. For example, if a donor gets married and changes their last name, your previous databases might have the updated information while another might not, leading to confusion over how they are addressed in messages. Review potentially inconsistent data for your donors to ensure that every aspect of their engagement has been properly recorded, so your major gift officers do not make any mistakes when addressing them.
Missing data. In some cases, you may discover that you are missing essential data about your donors. This is particularly important to check when you are migrating databases, as key information can sometimes be improperly imported, causing it to go missing.
To keep your CRM's data clean, be sure to practice routine maintenance. Some CRMs will have data hygiene features that will flag potential issues for you, but most of these problems can benefit from having a human touch when analyzing the issue and finding a solution.
Your CRM is one of your nonprofit's most important tools for gathering and managing data. When investing in a CRM solution, ensure that it will give your nonprofit the tools you need to connect with donors and track your nonprofit's overall success. Additionally, take the time to check up on your CRM to ensure all processes are in functioning order.