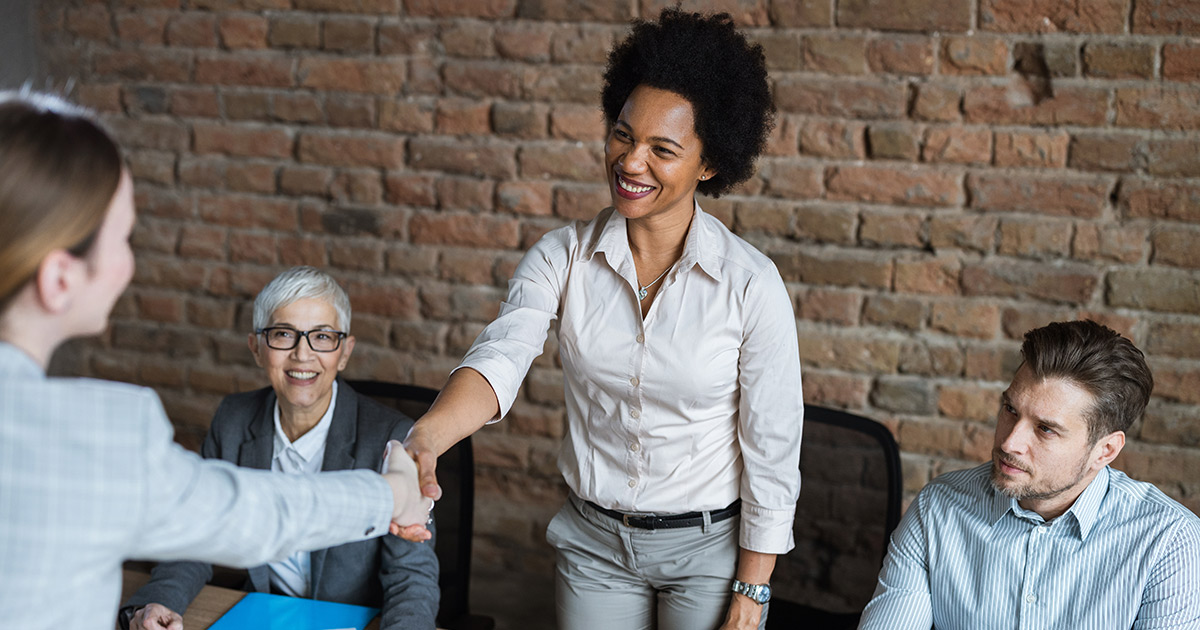 You had me at hello
How do you talk about board service with those outside your organization?
Do you say things like…. "We only meet once a month and I promise, it's not a lot of work…"
Or do you talk about the big things you're planning for your mission and let people know you're looking for energetic people willing and able to share their time, talent and treasure?
You see, those early conversations matter.
In fact, the very first conversation you have with a candidate – how you share your own passion for the mission and articulate what is expected of board members – sets the tone for what they can expect. It essentially provides a model for how they will approach their own board service and related responsibilities.
First impressions matter and you want potential new board members to understand their role in the big picture during your very first conversation. That's the only way they can make a choice that is good for them and good for the mission. Board membership is a big job and it's not for everyone.
You had me at hello. It's time to boldly and proudly ask prospective members to consider all that is required while sharing the personal and professional benefits – doing good, a great network, skills development and a new perspective on your community.
To do this, work with your team (board and staff) to create a board member recruitment "elevator speech." Make sure it spells out key responsibilities and activities included in your board member job description, such as participating in meetings, leveraging contacts and making personal charitable contributions. Go one step further and share the estimated monthly time commitment. This makes it much easier for people to assess their availability for such an important job.
Finally, after you recruit your new board members, it's essential to thoroughly onboard and orient them to the mission and their role. This means sharing the history and need for the mission as well as key dates and contact information. Roll out the red carpet to ensure they feel welcome and prepared to serve.