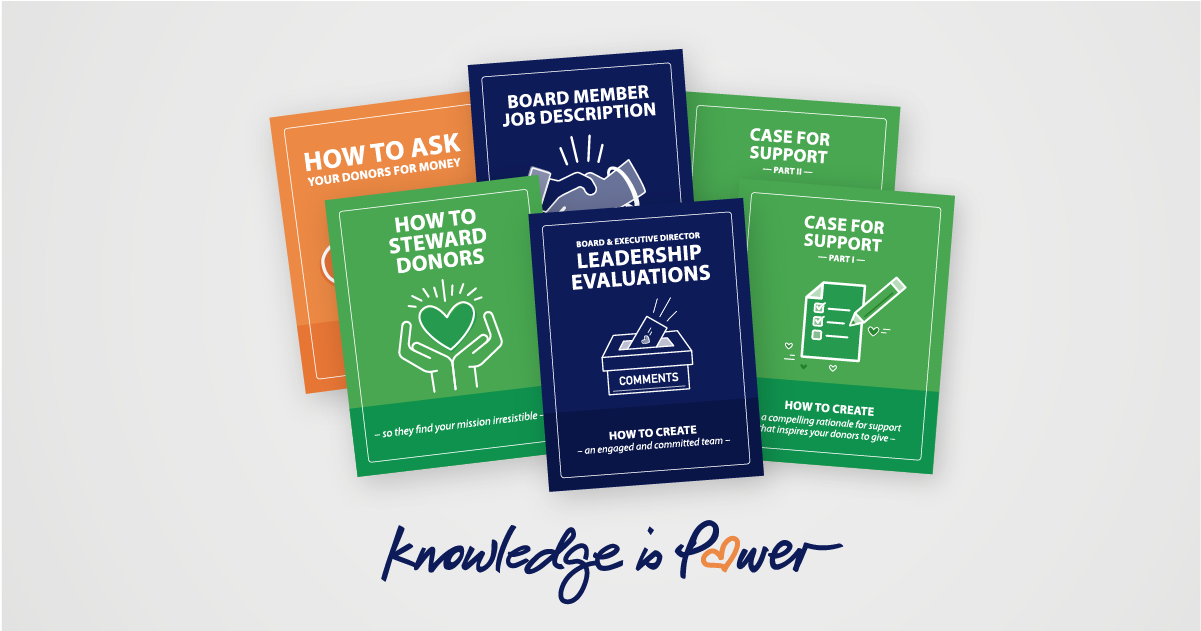 The Nonprofit Store is your one-stop-shop for high-quality, affordable DIY tools focused on fundraising, strategic planning, and board governance.
You'll get the benefit of our team's expertise and years of experience in six easy-to-use digital resources. (With more to come!)
Each resource answers one of our most-asked questions, and provides tips and templates to help you get right to work.
We know you're busy trying to change the world. At TheNonprofitStore.com you'll find exactly what you need to move your mission forward in a simple, easy-to-follow format.
Because we ❤ nonprofits.
In appreciation for all you do, we'd like to offer an exclusive discount to celebrate the launch of The Nonprofit Store! Use the code FRIENDSANDFAMILY to get 10% off your purchase at TheNonprofitStore.com during the month of February.