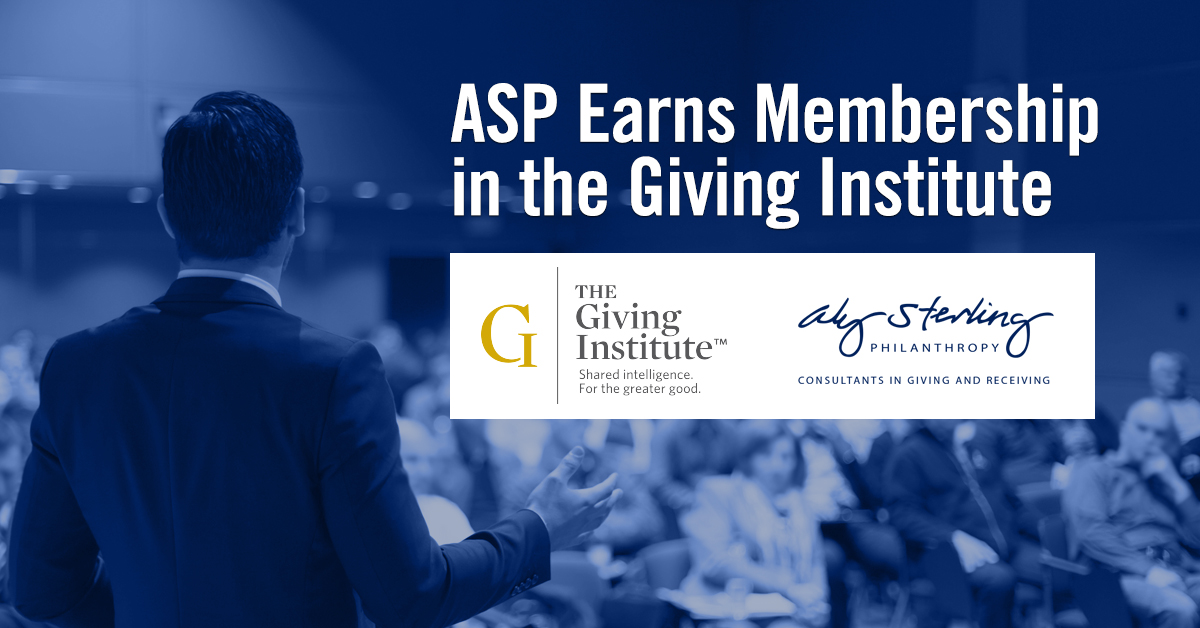 We're proud to announce that Aly Sterling Philanthropy has been approved for membership in the Giving Institute, a highly-respected (and exclusive) professional organization for the nonprofit consulting industry.
The Giving Institute was founded in 1935 to champion thought leadership and develop extraordinary leaders in the world of philanthropy. Over the years, members have developed a widely-recognized code of ethics and worked to elevate the fundraising consulting and nonprofit services industry while also promoting philanthropy.
Today, the Institute is best known for creating the Giving USA Foundation, which publishes the annual Giving USA report on philanthropy.
This is an outstanding organization and we're thrilled to be a part of it. Membership in the Giving Institute underscores our commitment to high ethical and professional standards, and being the very best at what we do.
In the coming year, we're looking forward to meeting our distinguished peers, sharing best practices and accessing the latest in industry research and news.
And we intend to share it all with you. Learn more about the Giving Institute at givinginstitute.org.