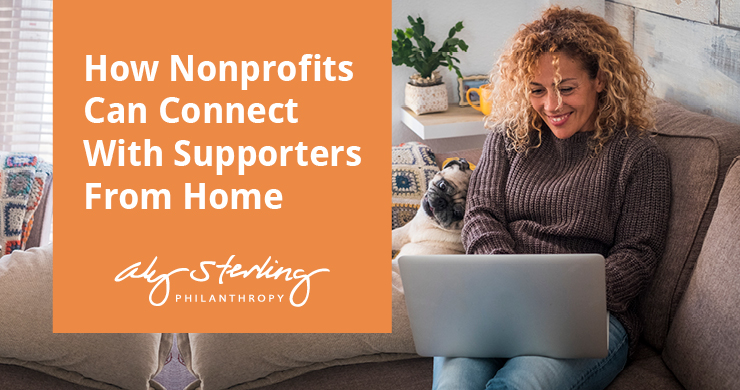 At the start of the COVID-19 pandemic, everyone scrambled to support organizations on the frontline. Many other missions took a step back, and now some are struggling to simply keep their doors open, let alone thrive under the current circumstances.
If this situation sounds familiar, optimizing your crisis efforts is crucial if you want to continue fulfilling your mission. Leaving your fundraising on pause is not a feasible option, especially with the pandemic sticking around for the foreseeable future. 
Luckily, the nonprofit tech landscape is constantly developing, and organizations have more tools at their disposal than ever before to help weather the storm. There are plenty of ways to stay connected with supporters, and we'll cover the following three opportunities in this quick guide:
Just because the current online fundraising landscape and remote engagement appear challenging doesn't mean the odds are stacked against you. If you're ready to bridge the distance between your team and supporters, let's get started.

1. Check on your supporters.
Start off by reaching out to your network to see how everyone is holding up. Not only are these trying times for nonprofits, but they're also difficult for supporters, too.
Donors, volunteers, and other supporters are real people with lives outside of supporting your organization. They have loved ones to care for, and as a result of the pandemic, many of these individuals are facing unemployment, pay cuts, health concerns, and countless other challenges.
As noted in this Aly Sterling article, "if you don't reach out regularly and keep them tethered to the mission, they could easily drift away. Contact your [supporters] to let them know how much you value them and their support, especially in times of distress or ambiguity."
Here are some tips to guide your conversations as you reach out to vital supporters one-on-one:
Ask how they're doing.

 "How are you?" is such a simple question that can mean the world to those in a tough spot. While we might not be able to do much, it can be comforting to let these folks, who sometimes become like family, know you're there to do anything you can, even if it's just lending a listening ear.

Offer your services if applicable.

The unfortunate reality is that donors and volunteers may now need the services they've so graciously funded for others in the past. Just because they've funded these programs doesn't necessarily mean they know how to go about applying for your services, though. Proactively pair in-need individuals with the appropriate program information, links, and contact instructions.
Being sensitive to the changing circumstances of your community is always a smart move. After all, you're in the business of caring. 
Especially right now, remember to allow empathy to guide your supporter communications. Go out of your way to show you genuinely care for supporters, and they'll be more likely to stick around once the pandemic and its effects subside.

2. Provide plenty of engagement opportunities.
The ability to engage your supporters remotely is of paramount importance now that the vast majority of supporter interactions are virtual. Start relationships off on the right foot by optimizing your engagement opportunities to account for social distancing recommendations.
In these tough times, take the opportunity to explore methods for engaging your supporters outside of just fundraising. Supporters will appreciate the ability to connect more deeply with your organization without being prompted to reach for their wallets every time you send an email. Expand your engagement plan to include convenient COVID-friendly ideas such as:
Virtual wellness events
Since you know many of your supporters are probably stressed out and facing challenges in their personal lives, a virtual wellness event can be the perfect way to help them relax while engaging with your organization.
For example, you can host a virtual yoga class, deep breathing exercises, or a remote walk with a guided meditation. Supporters respect the care and concern you demonstrate for their well-being, generating more goodwill toward your organization. 
Virtual appreciation events
In the same vein, it's important to continue expressing your gratitude and appreciation for your supporters who have stuck with you throughout challenges and disruptions. You probably have supporters who have conducted peer-to-peer campaigns on your behalf during this time, and in addition to thanking them via email or letter for their efforts, you can invite these fundraisers to a special appreciation event. 
The event can be a virtual happy-hour, a free remote cooking class, or a free informational seminar or speaker event. You don't want your donors and fundraisers who have been valiantly supporting you to go unnoticed, and these appreciation events can be a first step toward cultivating long-term relationships with motivated supporters. 
Volunteering
Even with the pandemic, your cause may still need brave volunteers to perform your vital services. Be sure to offer virtual opportunities and take plenty of safety precautions for in-person events, such as setting up hand sanitizer stations, dispersing safety equipment like gloves and goggles, and enforcing social distancing. Check out this helpful resource for inspiration when building your volunteer management plan to create a valuable experience.
Today's technology opens up the door to new engagement touchpoints, even during times of physical distancing. Think outside the box, and if you're unable to come up with feasible options, consider asking supporters about ways they'd like to connect to your work. You may be surprised with what they come up with. Plus, they'll be much more interested in participating if you create opportunities based on their ideas.
By participating in these engagement activities, supporters might feel motivated to give to your online donation page, but that shouldn't be the main focus of your events. By putting a greater emphasis on supporter relationships, you can cultivate donors and volunteers to last a lifetime, rather than the short term.

3. Seek help from a professional consultant.
If you're in a tough spot or are simply looking for additional ways to build out your strategies, a fundraising consultant may be able to provide valuable assistance. Those who have been in the field for a while will be able to provide insight into how similar nonprofits have handled the obstacles you're currently facing. Professionals like these can give a third-party perspective and trustworthy knowledge based on plenty of firsthand experience. 
At its core, here's how the process of selecting a nonprofit consultant works:
Determine your needs and goals.

As described on

re:Charity's top nonprofit consulting firms page

, "deciding exactly what you need from a nonprofit consultant prior to engaging them will go a long way to save your organization time and resources in the long-run." Turn to your board and development committee and discuss where potential gaps exist.

Identify the services you need.

Based on your needs assessment, you'll be able to determine which services will benefit your organization the most. For instance, you may need help

planning a capital campaign

or strengthening your leadership with valuable training.

Select and meet with your top candidates.

Gather a list of potential candidates and meet with them over the phone or via video chat. Use this as an opportunity to observe how well a consultant meshes with your mission and your team's culture.

Request proposals.

In many cases, nonprofits request proposals from the consultants they're considering hiring. This is also the stage where you ask them for references so that you can reach out to former clients to ask about their experiences.

Sign a contract.

When it's all said and done, you should have clear direction on which consultant is the best match for your organization. When you make your decision, talk to the consultant to determine if any changes need to be made to the initial proposal. From here, you'll be able to sign a contract and get to work.
If you've never undergone a search for a fundraising consultant, it can be challenging simply finding potential partners, let alone selecting the right firm to help. Reach out to your network for recommendations. Respected peers can offer you more than the names of effective consultants. They can also provide personal insight from firsthand experience.
You might also consider connecting with a professional organization like the Association of Fundraising Professionals that can give you a directory of excellent choices. Keep in mind that the sheer volume of potential consultants in a directory can be overwhelming, so use them in conjunction with asking respected peers for their recommendations.
Wrapping Up
Nonprofits like yours may be facing seemingly insurmountable obstacles, but the last thing you want is to risk compromising supporter engagement.
Start by checking on supporters and providing any support that you can. Then, build out your engagement opportunities to account for your community's changing needs. If you need more in-depth direction in maintaining engagement and securing fundraising dollars remotely, turn to a nonprofit consultant who can provide valuable insight into the challenges you're facing.
By going the extra mile with your engagement efforts, you'll build a powerful foundation of support, despite our current socially-distanced reality. Your supporters will recognize the extra time and attention you're putting in, prompting them to stick around for the long haul.
Andrew Berry
Andrew is the head of marketing and customer success for Donately. After getting involved with nonprofits at a young age, he discovered a passion for helping the organizations that are making the world a better place. Knowing how vital online fundraising has become, his goal is to help nonprofits raise more money online each year! In his spare time, you will find him cooking up dinner, playing with his dog or cheering on Boston sports teams.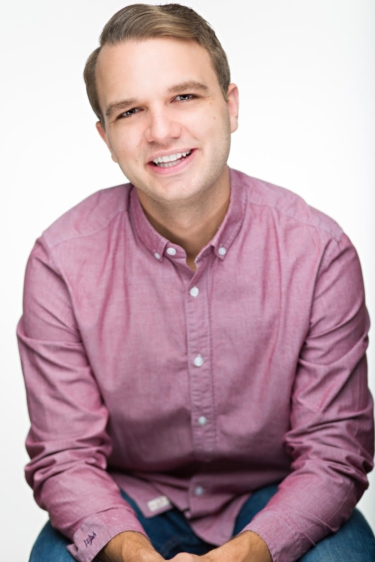 Latest posts by Aly Sterling Philanthropy
(see all)