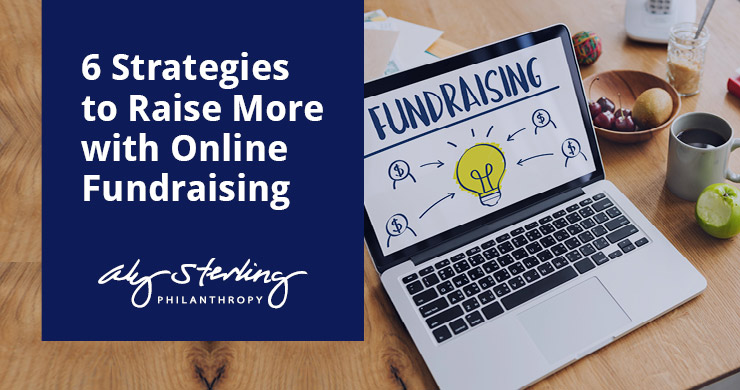 Online fundraising is a huge component of the nonprofit sector. It's become one of the biggest sources of donation revenue and has also evolved in a number of ways. This means it's important to keep up with the ever-changing nature of online fundraising and stay on top of any updates you might need to make to your nonprofit's strategy.
Nowadays, online fundraising isn't simply online fundraising. It takes different forms and is a convenient way for donors to give to nonprofits they care about. From promoting your fundraising efforts to driving in more revenue, online fundraising as a modern nonprofit can help you achieve your goals and drive your mission forward.
Finding the right software to invest in is just the beginning (which you can start here!). In this article, we'll discuss the specific strategies and tools you can use to raise more online. These include:
Optimized Donation Forms

Peer-to-Peer Fundraising

Text-to-Give

Online Auctions

Merchandise

Consultant
Are you ready to take a closer look at the ways in which you can boost your donation revenue online? Let's dive in!

1. Optimized Donation Forms
When launching an online fundraising campaign, make sure your online donation page is fully optimized and easy to navigate. Your online donation page is where many of your donors will end up once they're ready to give to your organization, so make the form count.
Aside from being professional in appearance, your donation form should be:
Customizable.

Customize donation levels and form questions to ensure you capture the information you need.

Simple but comprehensive.

Don't ask for too much information on the form, otherwise this may deter donors from completing their gift.

Branded to your organization.

Embed your form into your website and keep it consistent with your organization's branding to instill trust in your donors.

Mobile-optimized.

Your form should be easily viewable from a mobile device. If donors need to zoom in or out or rotate their screens repeatedly to view your page, they'll likely abandon it altogether.
Asking for donations can seem like a challenge, but if you make it easy for donors to give online, they'll be more likely to visit your form and see their donations through to completion.

2. Peer-to-Peer Fundraising
Peer-to-peer fundraising is a powerful social giving method and a great tool to leverage with your online fundraising. Essentially, nonprofits recruit their supporters to fundraise on their behalf, amplifying their reach and engaging new networks. 
According to Aly Sterling Philanthropy, setting up multiple online platforms, such as an online donation page and a peer-to-peer fundraising page, will help your nonprofit appeal to more donors by allowing them to give the way they prefer.
Here's how peer-to-peer fundraising works:
The nonprofit

selects its peer-to-peer fundraising platform

and decides on a goal.

The nonprofit

sets up its peer-to-peer fundraising campaign page

and recruits participants to fundraise on their behalf.

The participants undergo training and

set up their own campaign pages.

The participants

share their individual campaign pages

with their friends and family.

The nonprofit

monitors on the ongoing progress

and provides support as needed.
Peer-to-peer fundraising can expand your reach beyond your typical donor base. By placing a familiar face (your participants) to an otherwise unfamiliar cause, they'll be able to inspire their friends and family to give to your organization and further your mission.
If you're interested in learning more about peer-to-peer fundraising and how it works, check out this guide by OneCause.

3. Text-to-Give
Part of fundraising online doesn't always mean sitting in front of a computer. For many people, the ability to give on the go is a huge incentive to actually donate. That's why text-to-give is an excellent strategy to incorporate into your online fundraising process.
With text-to-give, you can
Easily and quickly capture donations from your supporters.

Create engaging fundraising campaigns with a unique keyword that will drive donors to participate.

Display your fundraising progress with gamification tools like scoreboards.

Securely collect donations with a PCI-compliant payment processor.
According to the OneCause guide to text-to-give, text-to-give provides versatility and allows your nonprofit to collect donations in a variety of settings. Make it easy for donors to give and you'll raise even more toward your goal. 

4. Online Auctions
When you think of auctions, what's the first thing that comes to mind? An auctioneer, several items arranged on tables, and paddles in the air? Well, in the nonprofit sector there are several types of auctions that occur, including live auctions, silent auctions, penny socials, and online auctions. We'll focus on that last one.
Online auctions are essentially digital silent auctions. In order to run one, nonprofits must first launch an online auction site, which offers descriptions and photos of items and allows participants to bid.
There are many benefits to hosting an online charity auction, but most importantly, your nonprofit can raise a lot of money. Since these auctions are completely digital, they're more cost-effective and can be opened up to more supporters, increasing your fundraising potential.
Here's how you can get started with an online auction:
Set your goal and budget. 

Recruit an auction team for procurement, promotion, and setting up your website.

Solicit auction items.

Pick an action software platform.

Promote the event and your items.
Be sure the photos are high-quality, since bidders can't view the items in person, and offer a detailed description of each item as well. The more effort you put into showcasing your items, the more you'll raise.
Online auctions offer a great way to fundraise without adding too much cost for you. If you procure items that appeal to bidders, use a platform that can facilitate the event, and effectively promote it, you'll set your organization up to raise more.

5. Merchandise
One of the great ways that online fundraising has evolved is the fact that you can raise money through a variety of platform types. When it comes to merchandise, there are t-shirt fundraising platforms that allow nonprofits to design great t-shirts, sweatshirts, and more—at no extra cost to you! 
Allow donors who contribute to your online fundraiser to add on merchandise for purchase. Order shirts in bulk or sell them online with no inventory. Either way, you'll be on your way to raising even more.
The benefits of selling merchandise online are two-fold:
First:

You can raise more revenue from offering this added incentive.

Second:

You can spread more awareness around your cause and your nonprofit when people walk around wearing your merch!
Be sure to find a t-shirt fundraising platform that allows you to design and sell merchandise the way you want to, makes the process easy, and offers plenty of resources to get started.

6. Consultants
Sometimes, even with your online fundraising strategy in the works, you may need some outside help. That's where hiring a consultant comes into play. With a consulting firm like Aly Sterling Philanthropy, you can work with an impartial third-party service to increase your ability to cultivate donors and raise more money.
There are a few things to keep in mind when hiring a fundraising consultant, such as:
Your nonprofit's needs and goals.

Are you ready to hire a nonprofit consultant? How will this benefit your online fundraising needs?

The services fundraising consulting firms offer.

A consultant can help you build strong donor relationships and raise more money through fundraising assessments, feasibility studies, and more.

Referrals from your network.

Ask your respected peers and other community-based organizations that can offer your nonprofit a list of fundraising consultants to choose from.

Your own research.

Be sure to perform your own research online to ensure you understand each consultant's founding philosophies, location, specialty areas, etc.
Your fundraising consultant can help you manage various aspects of your online fundraising campaign depending on your needs. However, be sure to choose a consultant that is familiar with large-scale online fundraisers. They can help you strengthen each aspect of your fundraising strategy, choose new fundraising software, improve your online donation page design, and decrease donor lapses.
For more information on the process of hiring a fundraising consultant, check out this guide by Aly Sterling.
---
There are many avenues you can take to make the most of online fundraising, but the most important thing to remember is that you keep your goals at the forefront, know your audience, and make it as easy to give as possible.
Try incorporating these strategies into your fundraising process, and you'll set your organization up for success!
Author Bio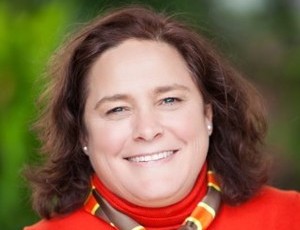 Kelly Velasquez-Hague brings over 20 years of fundraising, nonprofit management, and sales/marketing experience to her role as the Director of Content Marketing for OneCause. As a member of the OneCause sales and marketing team, Kelly manages all of the company's content strategy and execution. She is passionate about empowering great missions and loves that her current role allows her to continue to help nonprofits reach new donors raise more funds for their cause.

Latest posts by Aly Sterling Philanthropy
(see all)