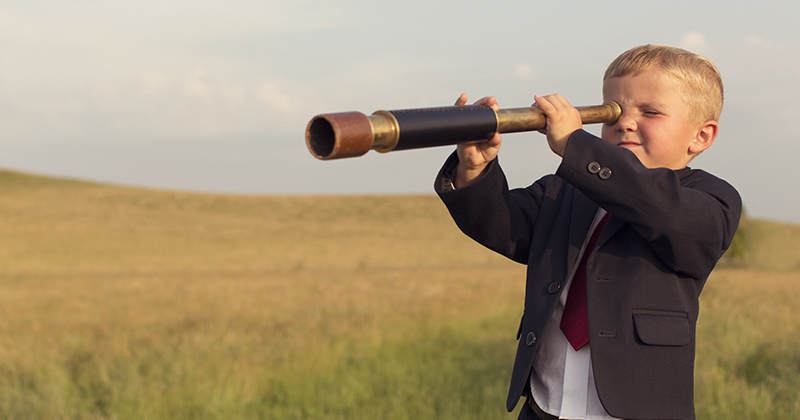 And what you can do about them now…
By Jen Pendleton, guest author
If you're like me, your inbox over-runneth with good intentions and unopened blog posts.
I love this stuff but can't get through all of it. Sometimes I just want someone to tell me what I need to know!
If you agree, this is your lucky day! I've put together my own little forecast on nonprofit trends for 2017– a summary of what you NEED to know as we march on forward to another exciting year.
Trend #1: Year-round, proactive board recruitment
The struggle to
recruit and retain dependable board members
– who can fundraise! – is real for nonprofits in Indiana and around the country.
Many of our stellar community fundraisers are retiring or burned out, and many of our tenured staff leaders are retiring.
The good news is there are plenty of young and middle professionals eager to make a difference in their communities. These individuals, known collectively as millennials and Generation X, are seeking to give, volunteer and lead… all good things. The organizations that succeed in boosting their board membership and bottom lines in 2017 are those that plan for succession by systematically recruiting and training these next generations to lead their missions.
Interested in learning more about transitioning new staff into your nonprofit's executive roles? Read our transition tips to get started on the right foot!
You can start by looking in your donor and constituent pools and recruiting people who already love your mission. Cultivate board members as individuals. Make time for socializing and fun. Before you know it, you'll have a powerful new group of people injecting life into your efforts.
Trend #2: Next-generation thinking in engagement
The millennial generation will outspend baby boomers for the first time in 2016.
Gen Xers are set to inherit $40 trillion.
There's a lot of talk about the next generations of donors and leaders, and how to prepare for their arrival. But the truth is, they're already here. And if you can't rattle off a handful of names on the spot, you're missing out on REAL MONEY and support that can make a big impact on the people you serve.
Just like cultivating new board members, engaging new donors depends on a systematic process of recruitment and training that is geared toward their interests. Technology, proactive communications and hands-on opportunities are key to connecting with Millennials and Gen Xers.
What does your "millennial pipeline" look like? Use the rest of 2016 to take stock of how you're doing and make a plan to introduce more young people to your mission in 2017.
Trend #3: Building a culture of philanthropy
Do you have a full-time fundraiser?
Are you investing in the skills and culture to support his/work work and sustain your mission?
It used to be that fundraising was the concern of a single person or department, separate from the day-to-day work of the organization and its other staff. There were few connections between the work being done and the "asks" being made, and most people avoided the fundraiser's office (unless they had doughnuts or adult beverages).
In 2016, we've seen more nonprofit leaders cultivate a "culture of philanthropy" within their organizations. They're reframing every interaction between every person as an opportunity for increasing awareness and support. They're empowering front line staff with information and tools to make connections. And they're giving supporters – and board members – more hands-on opportunities to get involved in the mission.
We know this culture is important to attracting new donors and leaders to the nonprofit world. In 2017, find more ways to involve everyone at every level of your organization in selling (and living) your mission.
Trend #4: Building your case around true program costs
Have you heard of the Overhead Myth?
Have you watched the TED Talk by Dan Pallotta for yourself? If not, we highly recommend you do.
The Overhead Myth is a theory that challenges how the nonprofit sector works – and how the outside world measures that work. For decades the sector has focused on justifying its existence by keeping admin costs down. And that has worked just fine, if we agree our ultimate goal is to make tiny, incremental improvements to whatever cause we're supporting.
In 2013, Pallotta kicked the hornet's nest by suggesting our preoccupation with administrative costs – with overhead – was actually defeating our efforts. He had the gumption to say we should be focused on impacts and paying for the leadership and outreach needed to drastically increase fundraising to achieve those impacts. He blew the lid off our thinking and pulled us out of the cold, dark cave of scarcity we'd been living in. He urged us to think BIG.
Since then, conversation around the Overhead Myth has grown. So too have ideas about how to make it operational. Curtis Klotz at Nonprofit Quarterly recently wrote about the need to revision the true cost of programs and communicate the importance of strong organizational infrastructure. ("A Graphic Re-Visioning of Nonprofit Overhead," August 16, 2016)
His graphic re-visioning of overhead as core mission support infuses purpose and necessity into the conversation. It also gives nonprofit leaders a pragmatic way to talk about the issue with their boards and supporters.
After all, creating a stable environment for employees and clients, paying for heat and lights… isn't sexy. But it is necessary and central to everything your organization does.
Make 2017 the year of unrestricted funding for your mission. Learn more about the Overhead Myth and core mission support. Share the Ted Talk and copies of the core mission graphic with your employees and board. Discuss the benefits of strong organizational infrastructure with your supporters. And then prepare to make big strides for your cause.
Trend #5: Getting back to basics
Forget the Ice Bucket Challenge. What's real?
Authentic relationships.
Skilled, enthusiastic staff.
Strong organizational infrastructure.
Reach out to your most consistent donors to grow your major gift program. Plan to make contact with them – via a variety of methods, including mail, email, social media, phone or even lunch – at lease 12 times throughout the year.
Invest in fundraising training for your staff. According to the report Mastering Major Gifts, nonprofits that did saw a $37,000 increase in revenue for each form of training.
Invest in quality IT and database systems. They will complement your best efforts to cultivate and steward gifts.
The basics never go out of style! Build your 2017 fundraising program on a solid foundation of authentic relationships and the training and technology needed to support them.
I hope I've given you some things to think about! Go ahead and clean out your inbox – without guilt – and start working toward 2017. And remember, big change can be tough to make. Go for the small wins first… and "eat the elephant one bite at a time."