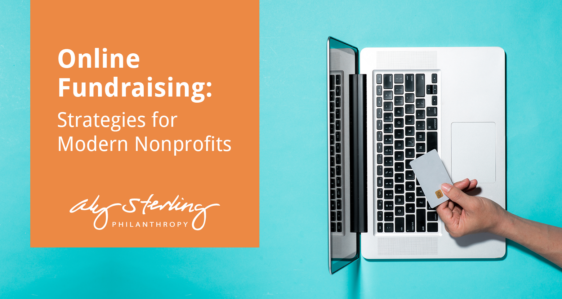 Fundraising, like any other industry, has undergone a massive shift in strategy since the invention of the internet. Now that you're able to connect with a wider population than ever before, your fundraising outreach can soar to new heights.
Before you can take advantage of all of the benefits that online fundraising offers, however, you have to adapt some of your techniques to fit your new medium. Your nonprofit has to be able to modernize and keep up with the times if you want to stay connected to your donors and relevant in their lives.
But it's not as difficult as it sounds! Odds are that you can just take your existing major gift fundraising strategies and use online tactics to strengthen their impact.
Let's take a look at the following fundraising best practices that include online components:
Host a feasibility study before kicking off your campaign.

Conduct a wealth screening of your supporter community.

Hire a fundraising consultant.

Step up your major gift strategy.

Market matching gifts to your donors.  

Work with corporate partners.
These are all things that your nonprofit can do regardless of the internet. But when you consider the innovation that the internet allows in conjunction with your existing fundraising strategy, you can reach more people than ever. To learn more, let's get started!
1. Host a feasibility study before kicking off your campaign.
A smart strategy during any planning process for a major fundraising campaign is to run a feasibility study. You might already be familiar with the process, but if you're not: a feasibility study is a project completed before the kickoff of a fundraising campaign during which interviews with major stakeholders are conducted. These stakeholders aren't just your board members, either: they include prominent community members, major givers, the people whom your organization serves, and staff members.
Before launching a major campaign, your nonprofit needs to know if its project is realistic and how its community is willing to support the effort by both volunteering and donating.
In order to take this strategy online, use your feasibility study as an opportunity to critically analyze your online strategies as a whole. Some questions that you could ask include:
How large is our social media following?

On which platforms do donation appeals perform best?

What are the click-through and conversion rates in our email campaigns?

What is the abandonment rate on our donation pages?
You should interview your tech team, as well as donors who prefer giving online to other methods, to get their honest opinions.
Then, once you know where your challenging spots are, you can work to rectify the issues before launching the campaign.
Your feasibility study can also benefit from an online strategy because it allows you to reach out to people that might not be able to sit for an in-person interview. Consider sending out surveys or setting up videochat interviews for major givers who live further away.
One of the great things about online fundraising is that it allows your organization to ignore geographic boundaries in order to reach more people. You can just as easily send your donation page to people who live six miles away as you can to those who are 600 miles away.
2. Conduct a wealth screening of your supporter community.
One tried and true fundraising strategy is wealth screening and prospect research. Through this research, you can learn about the affinity and capacity that your supporters may have for giving.
Affinity indicates that someone has philanthropic tendencies. Capacity indicates that they have the financial freedom to generously act on those tendencies.
However, it can be difficult to keep track of all of your supporters' different levels of affinity and capacity. That's where donor management software comes in.
Donor management software is a solution built for nonprofits to track of donor relationships, their donation history and engagement patterns, and anything else that helps your organization understand them.
But how do donor management software and wealth screening tie together?
A truly robust donor management system will allow you to integrate your wealth screening tool into your software, or will come with a built-in prospect research tool. Then, you'll be able to flow anything that you find directly into your donor profiles.
The traditional wealth markers and philanthropic indicators that nonprofits use to determine affinity and capacity include:
Home, vehicle, boat, or plane ownership.

Stock and other SEC-registered holdings.

Previous nonprofit or political giving.

Board membership at any nonprofit organization.

Salary, if publicly available.
But don't be afraid to think outside the box! In order to have the most effective online fundraising campaign that you can, get creative when learning more about your donors:
Get active on social media to see if your donors are sharing or donating to crowdfunding campaigns. This is an easy way to determine whether or not they have philanthropic tendencies, as well as which causes move them!

A simple Google search about your donors can illuminate more about them, like their community involvement or other achievements. When you know more about your donors' passions, you can work harder to inspire them to give.
Wealth screening is a vital part of any online fundraising campaign, so don't be afraid to go online to learn more about your donors.
For more help with wealth screening, check out this Wealth Screening Ultimate Guide from DonorSearch to get started.
3. Hire a fundraising consultant.
A fundraising consultant is an impartial, third-party nonprofit professional that your organization can bring on as a team member for an important campaign.
Your fundraising consultant can help with a variety of strategies, depending on your organization's needs and the type of campaign you want to run.. But to really step up your online fundraising efforts, choose a fundraising consultant that is familiar with conducting large-scale online fundraisers for any cause.
When you have a fundraising consultant on your side, they can help you see past your organization's existing habits and strengthen every aspect of your strategies. It's easy for nonprofit staffers to slip into the same habits, just because they're normal and comfortable. But that's not always what's best for your organization.
A fundraising consultant can impartially analyze your organization and help you make decisions such as:
Choosing new fundraising software.

Revamping your online donation page design.

Analyzing your donor conversion funnel in order to decrease drop-off.
Hiring a fundraising consultant requires the full cooperation of your whole team, including board members, so this isn't a task to be undertaken lightly. Consultants are usually brought on for large projects, like a feasibility study or capital campaign.
Including a fundraising consultant in your fundraising campaign planning process can really step up your online fundraising strategy and help you increase your fundraising capacity.
4. Step up your major gift strategy.
You may think that your nonprofit isn't large enough to merit a major gift strategy, or you may have already been soliciting major gifts for years. But every nonprofit needs a major gift strategy. While organizations may have different ideas about what constitutes a major gift, the concept remains the same.
(If you need a refresher course on major gifts, check out this guide from the ClearView CRM team!)
Major gifts, by their very nature, pay back more than the average first-time gift, so it's an important strategy to keep in mind.
Now it's time to incorporate major giving into your online fundraising strategy! You probably won't be successful at soliciting these important gifts simply  by emailing a potential major donor, but that doesn't mean that the two techniques are totally incongruous.
Here are some easy ideas for pairing your major gifts and online fundraising strategies:
Once you've collected a solid amount of smaller to mid-sized donations online, consider asking a major donor to match the donations already made! Or set up a similar matched donation drive ahead of time.

Use your online presence as living, growing marketing collateral. Instead of always printing new brochures and documents, distribute the most important information to your donors online.

Show off your donor stewardship skills by creating pages on your nonprofit's website dedicated to your most impassioned donors.
Make sure to include your major gifts officers in any decision-making regarding your strategy: they know how your donors respond best, so they'll probably have some great ideas!
When you use your online fundraising smarts to help secure major gifts, your overall fundraising strategy will improve.
5. Market matching gifts to your donors.
One of the great things about online fundraising is that once a donor has decided to give at any amount, the process is totally automatic. They go to your online donation page, fill it out and see your thank-you page. But what if you could turn your thank-you page into something even more useful for your nonprofit?
We're talking about matching gifts. Matching gifts are the donations that corporations make to nonprofit organizations in response to gifts made by their employees, and including matching gifts in your fundraising strategy can help you double your corporate philanthropy!
Many nonprofits don't bother with matching gifts because too many of their supporters don't know about them, and providing educational material for every single possible employer is nearly impossible.
However, instead of trying to do all the research yourself, your organization should consider investing in matching gifts software like the ASPCA has. You can put a matching gifts database anywhere on your website, including:
A dedicated matching gifts page

, along with more information about matching gifts and how they help your nonprofit.

Your thank-you page

, so that donors can search for their eligibility while their donation is fresh in their mind.

Your nonprofit's homepage

, so visitors can learn more about matching gifts and use that information after they decide to donate.
Marketing matching gifts online is far easier than doing it through direct mail or in person, because your donors can research their eligibility and submit their match request, all from the comfort of their own home.
6. Work with corporate partners. 
When it comes to fundraising in the modern era, few nonprofits—especially new and small organizations—can do it alone. Nonprofits should look to corporate partners to reach more donors, fund larger initiatives, and access the resources they need to grow. 
The corporate world has a long history of helping various nonprofit causes through philanthropy. We've already discussed one type of corporate philanthropy, matching gifts, but there are many more ways businesses can support your nonprofit, like:
Volunteer grants.

When supporters who work for a company with a volunteer grant program help your nonprofit, they can submit an application form to their employer requesting donations based on their hours volunteered. For example, one company might donate $10 for every hour volunteered while another might donate $100 after an employee volunteers for 20 hours. 

Sponsorships.

You may need sponsors to lend financial support for specific large-scale events and campaigns. For example, auctions are high-investment, high-return nonprofit fundraisers that rely heavily on businesses donating auction prizes, catering, and providing entertainment. 

Grants.

As part of their philanthropy programs, many businesses set up foundations that provide grants to nonprofit causes. In contrast to volunteer and matching grants, these are competitive but tend to be much larger in scale. For instance, a company might

issue a matching grant

, wherein it will match the total amount of donations made during a specific campaign. This means if your nonprofit raises $10,000, your match grant provides an extra $10,000. 
Do your research before approaching businesses for potential partnerships. Enterprise-level businesses often have specific channels nonprofits can use to pitch their requests, while local and small businesses usually need to be contacted for specific custom requests. 
You may think that asking for money online isn't as successful as in-person fundraising, but you'd be surprised. Fundraising through the internet is a fun and easy way to get the word out about your cause to your supporters and their social networks. Keep these five easy strategies in mind to make the most of your online fundraising campaigns!
Author Bio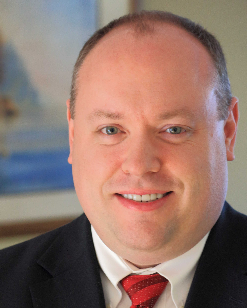 Joe Klimek is CEO of SofTrek, developer of ClearView CRM fundraising software. With more than 20 years' experience helping organizations adopt new technology and processes, he has deep knowledge of the challenges that nonprofits face.