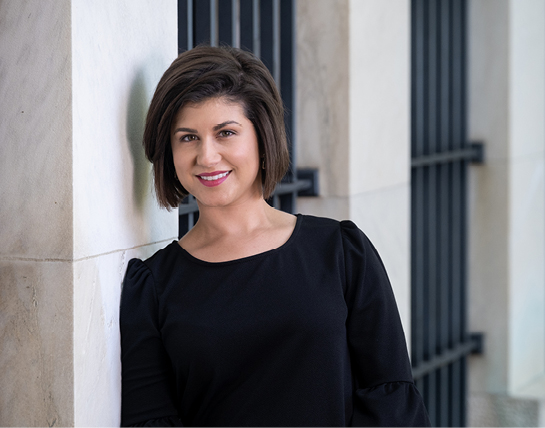 Connect with Terra Davenport
Terra Davenport
Business Development Specialist
Terra Davenport is all about the details. The details and the relationships.
Whether she's working on an internal project with an ASP colleague or vetting the needs of a new business prospect, Terra is sure to get the whole story and transform it into something actionable.
Her keys to her success are listening and contagious enthusiasm – two skills she has shared generously throughout her career. Today Terra uses these skills to lead firm business-development efforts and connect the dots between the people and details that matter the most.
Before coming to Aly Sterling Philanthropy, Terra was the Director of Programs for NAMI Wood County, where she created and implemented processes and procedures to support needed community services and the employees who delivered them. Prior to that Terra served as office manager for a family-owned business and used her creativity and flair as an interior designer dedicated to helping people achieve their vision.
She holds a bachelor's degree in interior design from Adrian College.

"Consultants come and go, but if you're looking for a true partner, an extension of your team, a group of individuals who care deeply about your mission and dive in and roll up their sleeves, then Aly Sterling Philanthropy is the firm."
Benjamin S.M. Nicol, CFRE
Chief Executive Officer | Phi Kappa Psi Foundation

Contact us, we want to hear more about you!
* = required

NEWS & RESOURCES
Sign up for our email newsletter and receive FREE resources, exclusive tips, news and offers!
HAVE A QUESTION?
Contact us for more information about our services and how we can help your mission.