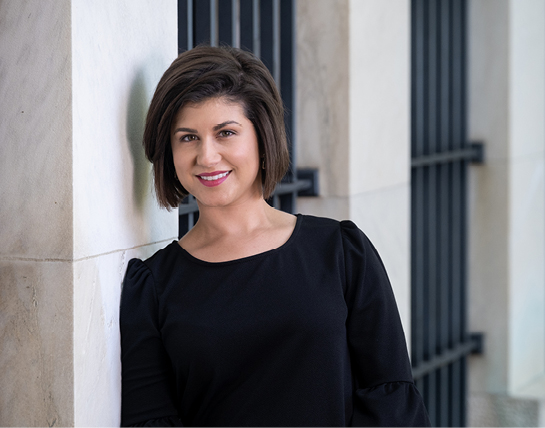 Connect with Terra Davenport
Terra Davenport
Client Relationship Coordinator
Terra Davenport is a problem solver with unmatched efficiency, who paves the way for smooth client experiences.
She's the air traffic controller for the firm, creating and clearing flight paths for her colleagues to keep projects moving. Her super-powers are listening and strategic thinking – two skills she has applied generously throughout her career. Today Terra uses these skills to connect the dots between the people and details that matter the most.
Before coming to Aly Sterling Philanthropy, Terra was the Director of Programs for NAMI Wood County, where she developed processes and procedures to support critical community services and the employees who delivered them. Prior to that, Terra worked as an office manager for a family-owned business and an interior designer for a variety of private clients.
She currently volunteers for Alpha Phi (Beta Omicron) at Bowling Green State University as a house corporation board member and is a sustaining member of the Junior League of Toledo. Terra holds a bachelor's degree in interior design from Adrian College.

"Consultants come and go, but if you're looking for a true partner, an extension of your team, a group of individuals who care deeply about your mission and dive in and roll up their sleeves, then Aly Sterling Philanthropy is the firm."
Benjamin S.M. Nicol, CFRE
Chief Executive Officer | Phi Kappa Psi Foundation

Contact us, we want to hear more about you!
* = required
NEWS & RESOURCES
Sign up for our email newsletter and receive FREE resources, exclusive tips, news and offers!
HAVE A QUESTION?
Contact us for more information about our services and how we can help your mission.