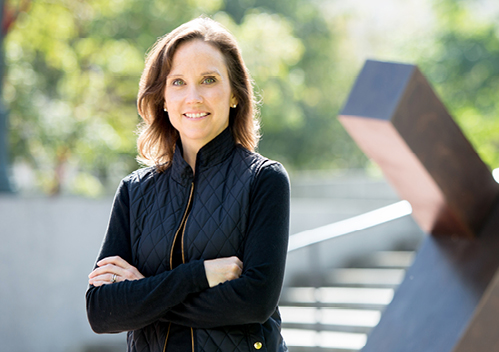 Connect with Rachael Baldwin
Rachael Baldwin
Vice President
Since joining Aly Sterling Philanthropy in 2013, Rachael has led the firm's branding, marketing and development communications practice.
Today, she also manages business development and, with Aly, the growing corporate social responsibility service line.
It's an expansive role, and one that suits Rachael's range and curiosity – cultivated over a career that began in print journalism and has focused on communications and strategy for nonprofits and Fortune 500 companies alike. As the world changes, so must business, and Rachael helps clients design solutions that address challenges and capitalize on opportunities for long-term success.
Rachael holds a bachelor's degree in journalism from Michigan State University and serves on the board of the Glen Devon Association.

"As a community volunteer and donor, I've appreciated Aly's ability to strategically organize and facilitate our fundraising efforts, all while keeping a great sense of enthusiasm and spirit in all that she does."
Richard P. Anderson
Chairman of the Board | The Andersons, Inc., Maumee, OH

Contact us, we want to hear more about you!
* = required
NEWS & RESOURCES
Sign up for our email newsletter and receive FREE resources, exclusive tips, news and offers!
HAVE A QUESTION?
Contact us for more information about our services and how we can help your mission.