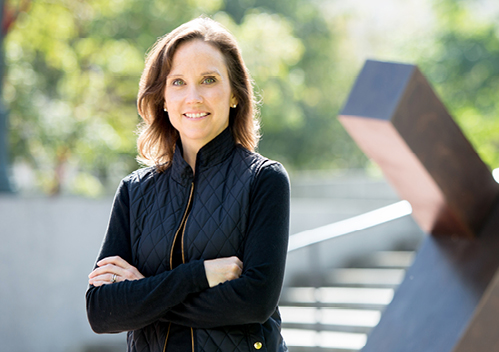 Connect with Rachael Baldwin
Rachael Baldwin
Director, Marketing & Communications
Since joining Aly Sterling Philanthropy in 2013, Rachael has led efforts to increase the firm's brand awareness and reputation as a thought leader in order to drive business success.
Specifically, she has managed a complete overhaul of the website, rebranding of all business materials and development of a content-driven, multi-channel external communications program. Rachael is chief creator and curator of all ASP communications and maintains daily oversight of the website, social media, media relations and public relations activities.
In partnership with other firm leaders, she provides strategic input on business development and long-term planning. She also works with clients, leading the firm's case for support development process. In this role she helps nonprofits present their missions and projects in compelling ways that promote understanding and earn stakeholder support.
Rachael has 20 years of experience in writing and communications. She began her career as a print journalist, served as a deputy press secretary for the Ohio legislature and worked on political campaigns before moving to the private sector where she has provided communications counsel to small nonprofits and Fortune 500 companies alike. Rachael holds a bachelor's degree in journalism from Michigan State University and serves on the board of the Glen Devon Association.

"As a community volunteer and donor, I've appreciated Aly's ability to strategically organize and facilitate our fundraising efforts, all while keeping a great sense of enthusiasm and spirit in all that she does."
Richard P. Anderson
Chairman of the Board | The Andersons, Inc., Maumee, OH

Contact us, we want to hear more about you!
* = required

NEWS & RESOURCES
Sign up for our email newsletter and receive FREE resources, exclusive tips, news and offers!
HAVE A QUESTION?
Contact us for more information about our services and how we can help your mission.