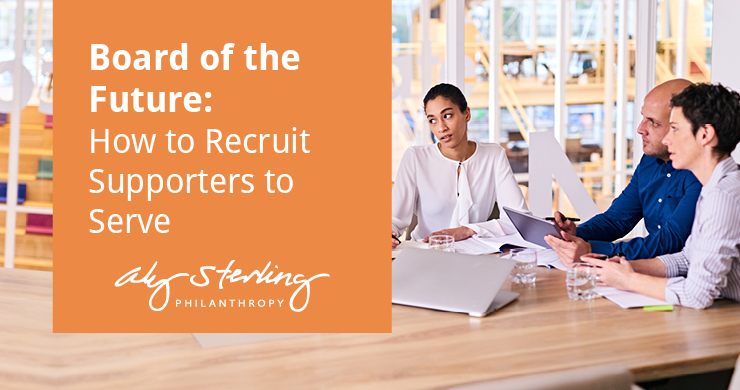 Nothing is more vital to your organization's health and sustainability than getting highly-qualified and enthusiastic people to serve on your board of directors. However, building an impactful board is easier said than done. Effective recruitment requires a lot of work, and it's about way more than just filling seats. It's about finding the right people who have a deep passion for your cause, the skills and connections to do something with that enthusiasm, and the extra effort to further your work.
If your pipeline is running low on promising prospective board recruits, you could be overlooking a vital source of candidates: your existing supporters.
There's no better place to recruit new board members than with people who already have a passion for your cause! Your volunteers work behind the scenes and have seen your mission at work firsthand. Additionally, your donors and members consistently contribute their hard-earned money to support your cause. The passion and tenacity are already there, and with the right training, these individuals can become even more valuable resources than they already are. 
To connect with these promising candidates, let's walk through a handful of ways you can inspire your supporters to join your board:
You don't have to depend on outsiders to build a professional, impactful board. These individuals might have the skills to serve your organization effectively, but they don't always have the pre-existing passion that your existing donors and volunteers do.
If you're ready to inspire your supporters to go above expectations and commit to serving your organization, let's dive in.

1. Increase interactions between board members and supporters.
As part of their core duties, board members act as the face of your organization and advocate for your cause in the community. Consider adding on the additional expectation of interacting with supporters about board work. Keep in mind that starting that initial conversation can be the hardest part, so be sure to provide plenty of opportunities for board members to interact with donors, volunteers, and members.
For example, intentionally increase the number of interactions like these through the following two mediums:
Fundraising.

As explained in

Boardable's guide to nonprofit board fundraising

, board members play a key role in developing their organization's fundraising strategies. While they won't necessarily solicit donations, they should be more than welcome to take part in donor appreciation. For instance, the resource above suggests getting the board involved by

sending donor thank-you letters and emails

or by calling key contributors.

Nonprofit events.

Your board members should proactively attend events and interact with your key stakeholders, including your passionate volunteers and donors. Not only is this an effective way to garner support, but mingling with these individuals also opens up the door for them to ask questions about the board. This can help leave a positive impression of the board and spark interest in joining.
Be sure that in each of these conversations, your board members invite any promising prospects to reach out with additional questions. Even if they're not interested in joining right now, potential board members will know the possibility is there. At the very least, they'll have a positive perception of your nonprofit and will continue supporting your work since they'll feel especially appreciated. These conversations can directly impact retention rates, making for positive results either way.

2. Proactively share expectations for board members.
Sometimes, your supporters may not think they'd be a good fit for your board. Maybe they believe they're unqualified or wouldn't be interested in the duties that come with the job. Conversely, some individuals may think they'd enjoy being a board member, only to get in the role and discover that they don't have the right skills or aren't interested in the work. Resolve this by sharing duties and expectations for board members upfront.
By promoting board responsibilities, volunteers and donors can determine whether any position in particular appeals to them. They can analyze their own skill sets and determine whether they'd be an asset to the organization by joining the board.
Here are a few ways you can promote board member responsibilities to your supporters: 
Share role descriptions on your website.

According to

360MatchPro's fundraising statistics page

, "a nonprofit's website is the most effective platform for communicating and fundraising." Take advantage of this opportunity by maintaining updated board member descriptions on a dedicated page on your website. Include specific skills like strong communication and the ability to work with others, as well as correlated duties like attending regular meetings and fulfilling fiduciary responsibilities. Be sure to share general expectations as well as role-specific expectations.

Promote upcoming vacancies in regular communications. The end of a board member's term is an opportune moment to reach out to potential candidates and share expectations for board members. This might include advertising the vacant position in your regular email newsletters, on social media, or on your website's blog. Be sure to share role-specific information here, too. For instance, a board secretary should have excellent note-taking abilities and a strong familiarity with the mission.
From fundraising to serving on committees, being a nonprofit board member comes with several duties, and the last thing you want is for someone to get in the role solely based on their passion for your work. While enthusiasm for the cause is certainly important, they need the right skill sets and qualifications to turn that passion into action.
Proactively marketing roles and responsibilities means you can set expectations up front and help prospects determine whether they'd actually be a good fit. Check out this resource to make sure you're well-versed in common expectations, so you can effectively convey them in your outreach. This will contribute significantly to the atmosphere in the boardroom.

3. Invite them to join in on the action.
Don't just tell candidates about your work; show them. Take those interactions a step further by inviting candidates to witness your board's work first hand, whether that's by watching or actually taking part in various board activities. Allow them to see your board at work by offering the following opportunities:
Attend committee or board meetings.

Regular meetings are when your board really delves into the depths of their jobs and collaborates to further your nonprofit's work. Consider inviting your most promising prospects to attend a meeting. They can experience what it's like to serve on the board. Just keep in mind that most boards use this time to discuss sensitive information like

strategic plans

, so it may be best to have any non-members attend only a portion of the meeting.

Invite them to join a committee. While board committees are often composed of board members, it's not always a requirement. Check your organization's governance rules, and determine if you can invite others to join your committees. Just make sure to match their skills to the committee type. For instance, someone who works as an accountant would likely excel on your finance committee. Be sensitive to what professional skills a potential board member wants to contribute. Someone who works as an attorney might not necessarily want to provide legal services in their free time, too.
By letting them take part in your board's work, prospective candidates can get a strong idea of how they'd fit in the role and can better gauge their interest in joining. They can determine if their personalities would mesh with other board members, or if it'd be best to support your organization in other ways.
In any case, remember to limit these opportunities to your most promising candidates as part of the final few steps before selecting your team. 
Wrapping Up
At the end of the day, your supporters are already committed to your work. They want to see your organization succeed, and a lot of times, they'll be excited to serve on your board to help make your vision a reality. Just keep in mind that not everyone will be interested in joining or be well suited for a position, so be selective about who you offer some of these engagement opportunities.
Even once you do find the right board members, recruitment doesn't end there. Keeping the pipeline full of promising candidates never stops, and constantly cultivating those powerful relationships with supporters will pay off in the long run as your organization makes steady progress toward its mission.
As a final note, if you find that your team is struggling to encourage supporters to join your board, reach out to a consultant for professional guidance. These individuals can give you an outside perspective and implement an actionable plan to make sure your team is fulfilling expectations. You'll be able to build much stronger relationships with supporters and create a passionate board through these connections. Good luck!
About the author: 
Jeb Banner is the founder and CEO of Boardable, a nonprofit board management software provider. He is also the founder of two nonprofits, The Speak Easy and Musical Family Tree, as well as a board member of United Way of Central Indiana and ProAct. Jeb is based in Indianapolis, Indiana.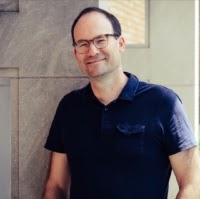 Latest posts by Aly Sterling Philanthropy
(see all)