Thanks for your interest in The Board Member Accelerator Series.
Subscribe to ASP News to stay informed about future workshops.
Better boards make better nonprofits. And better nonprofits make better communities.
A thriving nonprofit sector is critical to a region's robust culture, sense of community and social services.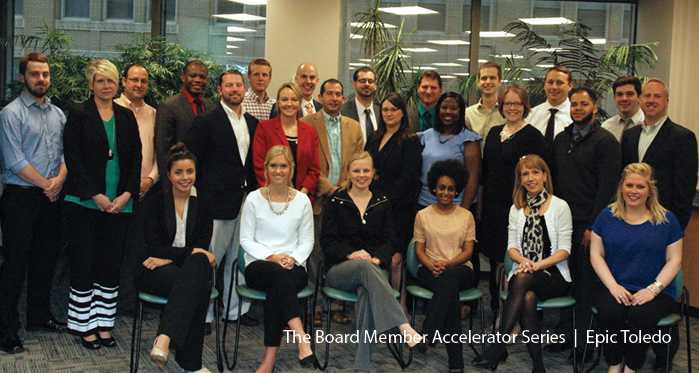 Does your community have enough highly skilled, engaged board members to go around?
Our
Board Member Accelerator
workshop was created to deliver a hands-on education that empowers emerging leaders to successfully govern nonprofit organizations.
Join the next generation of leaders to serve your community.
Participation in this workshop covers:
The board member's purpose, roles and responsibilities, including the fiduciary and legal responsibilities.
Signs of a healthy board and organization, and ideas for how to handle some common challenges that could arise.
Basic training on governance best practices.
How to align your interest and skills with the right nonprofit.
"The most impactful thing that I took away from this course was to not just fill a seat on a board. I need to make a huge difference, make an impact."
Sada Tadesse
Graduate of The Board Member Accelerator Series
You can't afford to miss this opportunity.
Contact us for pricing and details!
Can't join us in Northwest Ohio?
Bring The Board Member Accelerator SeriesSM to your community.
Aly Sterling Philanthropy is a partnership-driven consulting firm powering fundraising, strategic planning and board leadership solutions for the well-positioned nonprofit.
NEWS & RESOURCES
Sign up for our email newsletter and receive FREE resources, exclusive tips, news and offers!
HAVE A QUESTION?
Contact us for more information about our services and how we can help your mission.