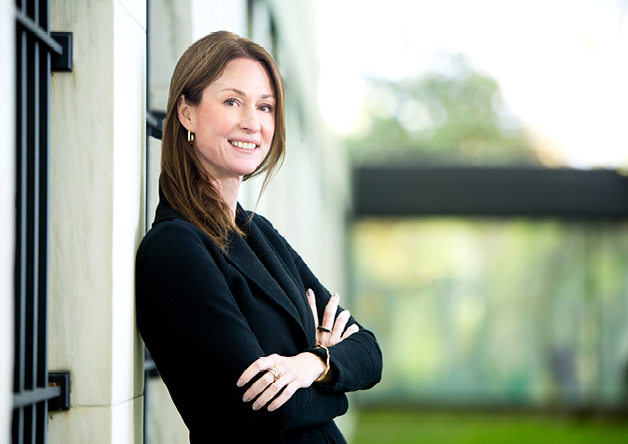 Connect with Aly Sterling
Aly Sterling
President & Founder
Long before Aly Sterling founded her eponymous consulting firm, she was solving the unique yet similar problems encountered by nonprofit organizations.
Her decision to start her own business in 2007 was driven by two things: her belief in leadership as the single most important factor in organizational success and her determination to work with multiple causes at one time to scale societal change.
Today, Aly manages the direction and growth of her firm while advising clients on the organizational challenges that affect their sustainability and mission success.
In 2015, Aly led her firm to membership in The Giving Institute, an exclusive and highly respected professional organization for nonprofit consultants. The Giving Institute is best known for publishing the annual Giving USA report – and today she also serves on the Giving USA Foundation board.
Aly's expertise includes fundraising, strategic planning, search consultation and board leadership development for the well-positioned nonprofit. She is regularly sought for comment by trade and mainstream media, including the Chronicle of Philanthropy and U.S. News & World Report. She has contributed to publications of BoardSource and The Governance Institute, as well as the Toledo Chamber of Commerce and The Giving Institute. Her workshops and keynote presentations have been featured at the meetings of the National School Foundation Association, the Association of Fundraising Professionals, the Indiana Philanthropy Alliance, Boys & Girls Clubs of America and a variety of foundations around the country.
Aly is an alumna of Leadership Toledo, a recipient of the "20 Under 40" award and a Women in Communications Crystal Award winner. In 2018, she was inducted into the Northwest Ohio Entrepreneurial and Business Excellence Hall of Fame. Aly holds a master's degree from the University of Toledo and is a fellowship graduate of the executive leadership program at Case Western Reserve University's Weatherhead School of Management. Most recently, she earned certification in the 21/64 approach to working with multigenerational families with funds, foundations and other family enterprises.
Aly serves on boards for the Giving Institute and Giving USA foundations, St. Ursula Academy and the University of Toledo Family Business Center. Aly is past president of the Northwest Ohio chapter of the Association of Fundraising Professionals and a former board member of Leadership Toledo, the Arts Commission of Greater Toledo, David's House and Advocating Opportunity, an organization formed to stop human trafficking.
In 2020 she released a book about her experiences overcoming personal and professional barriers to becoming a female entrepreneur.
Aly Sterling Philanthropy:
Making it Matter in Toledo
By the Toledo Regional Chamber of Commerce
Aly Sterling set out nine years ago to change the world. Her mission – to help nonprofits execute their mission successfully. "I love being able to bring out the best in our nonprofit clients. The collaboration is what I wake up every day kind of excited about." Read the full story.

"As a community volunteer and donor, I've appreciated Aly's ability to strategically organize and facilitate our fundraising efforts, all while keeping a great sense of enthusiasm and spirit in all that she does."
Richard P. Anderson
Chairman of the Board | The Andersons, Inc., Maumee, OH

Contact us, we want to hear more about you!
* = required
NEWS & RESOURCES
Sign up for our email newsletter and receive FREE resources, exclusive tips, news and offers!
HAVE A QUESTION?
Contact us for more information about our services and how we can help your mission.