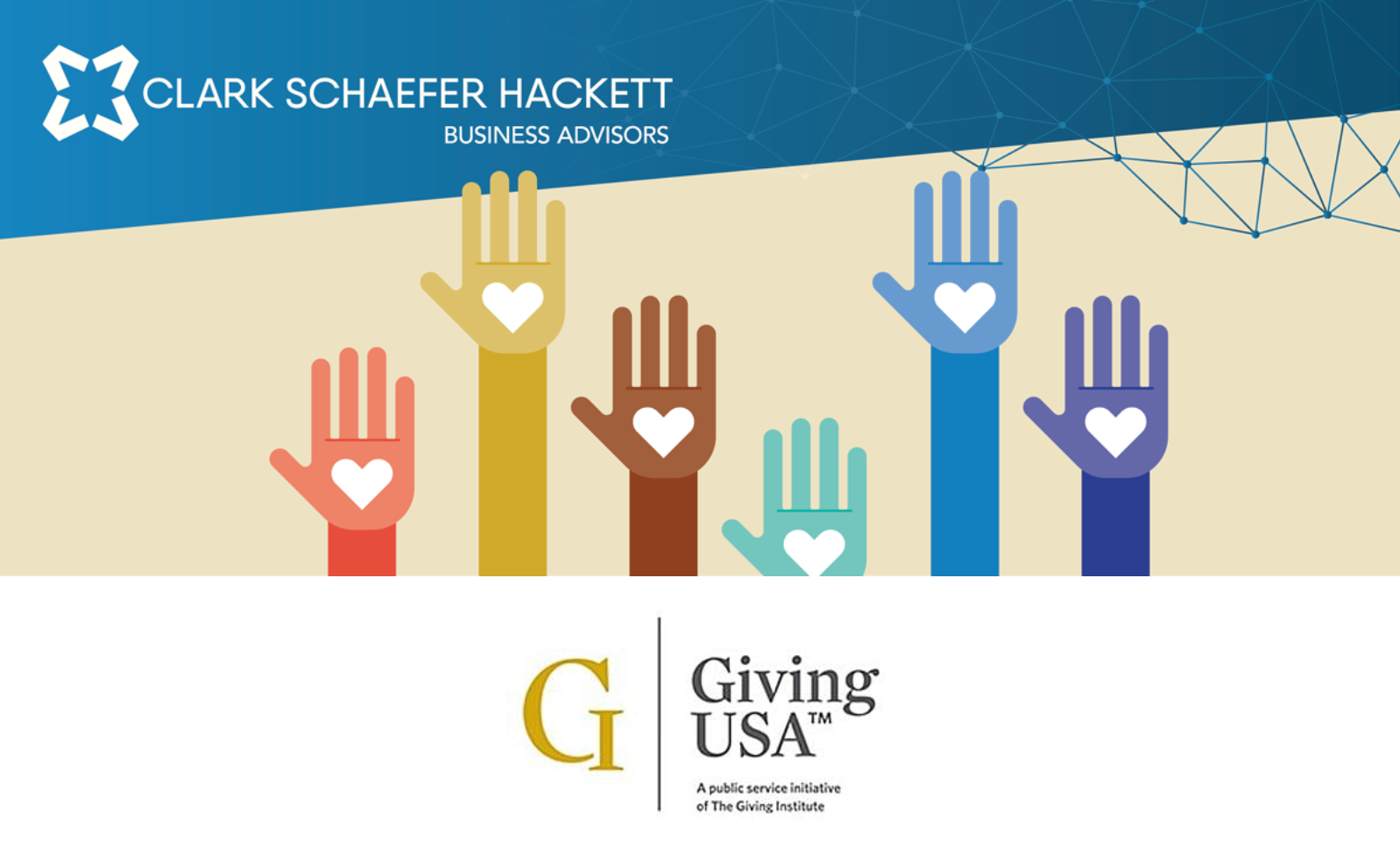 DATE: Wednesday, June 16, 2021
TIME: 11:45am-1:15pm EDT
Giving USA has long been the authority on charitable giving trends. This year, we are proud to partner with Clark Shaefer Hackett to present Giving USA 2021. Melissa S. Brown, President of Melissa S. Brown & Associates, LLC, will present this year's report, which features benchmarking information for trustees, philanthropists, financial advisors, giving officers, not-for-profit leaders, executive directors and fundraising professionals.
A solid fundraising game plan can make all the difference in an uncertain marketplace. Together with our sponsors, we are happy to provide this valuable talk for clients, colleagues and friends free of charge.