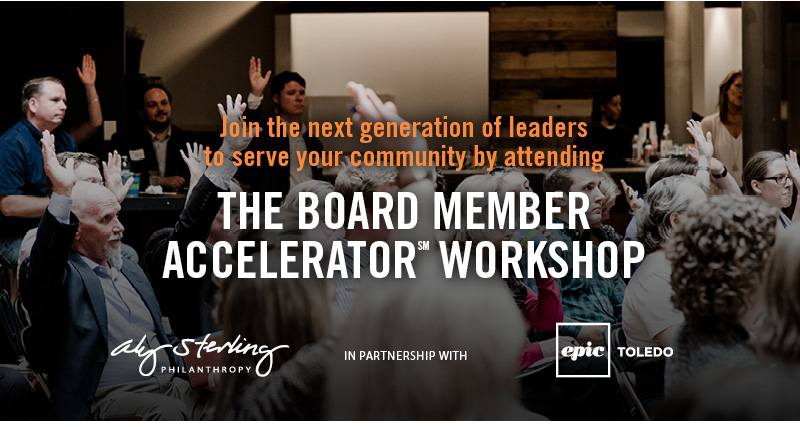 Better boards make better nonprofits. And better nonprofits make better communities.
Join the next generation of leaders to serve your community by attending
the Board Member AcceleratorSM workshop
Tuesday, Apr 24, 2018 | 8:30 a.m. – 3:30 p.m.
Toledo Regional Chamber of Commerce
8th Floor Conference Room
300 Madison Ave
Toledo, OH 43604
Become a skilled, engaged board member – register now, space is limited!