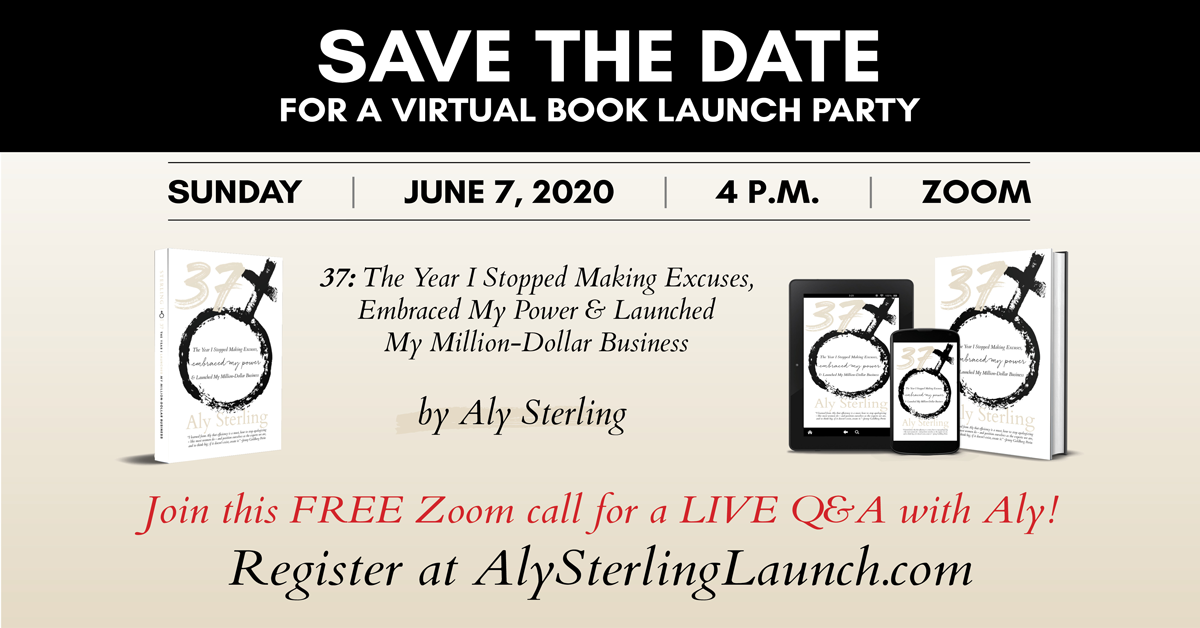 After founding her company 12 years ago at the beginning of a recession, while going through a divorce, and with three small children, Aly Sterling recognizes the importance of leading other entrepreneurs by example now.
Her breakout debut, 37, chronicles her journey through the not-so-normal obstacles women face when entering the entrepreneurial world.
This part memoir, part self-help book teaches women how to break through the limitations set upon them and create the business they've been dreaming of – a.k.a. all the things they won't teach you in business school:
Move past those self-sabotaging limiting beliefs
Avoid emotional roadblocks (a.k.a the "orange barrels" of life)
Navigate changing relationships (and get rid of the toxic ones)
Take the leap, say YES to your vision (because there's no such thing as perfect timing)
Now more than ever, Aly is serving as a resource in the business world, and wants to celebrate the launch of her book with you! Register for free today.
Latest posts by Aly Sterling Philanthropy
(see all)