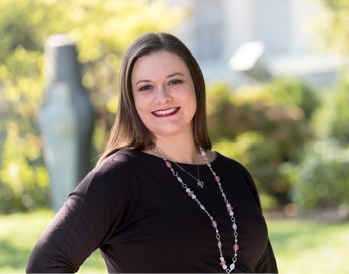 Connect with Jen Milligan
Jennifer N. Milligan
Business Manager
Jennifer (Jen) Milligan has a unique role at ASP, running the "back office" operations and focusing on the numbers and details that make the firm hum.
However, her true stock in trade is peace of mind. With Jen on the job, staff members have the information and understanding they need to pursue their own work. She makes complex issues simple, and applies her accounting acumen and experience every day to ensure the firm is well-positioned to support clients and employees alike. She is trusted for her skills and admired for her warm personality and infectious laugh. Around the office she's affectionately known as J-Money.
Jen is a graduate Bowling Green State University, an alum of Ernst & Young and volunteers with Zoar Lutheran Church as well as numerous organizations related to her kids' activities.

"Consultants come and go, but if you're looking for a true partner, an extension of your team, a group of individuals who care deeply about your mission and dive in and roll up their sleeves, then Aly Sterling Philanthropy is the firm."
Benjamin S.M. Nicol, CFRE
Chief Executive Officer | Phi Kappa Psi Foundation

Contact us, we want to hear more about you!
* = required

NEWS & RESOURCES
Sign up for our email newsletter and receive FREE resources, exclusive tips, news and offers!
HAVE A QUESTION?
Contact us for more information about our services and how we can help your mission.