Stay informed with our news, tips and resources designed to help you be successful in your mission.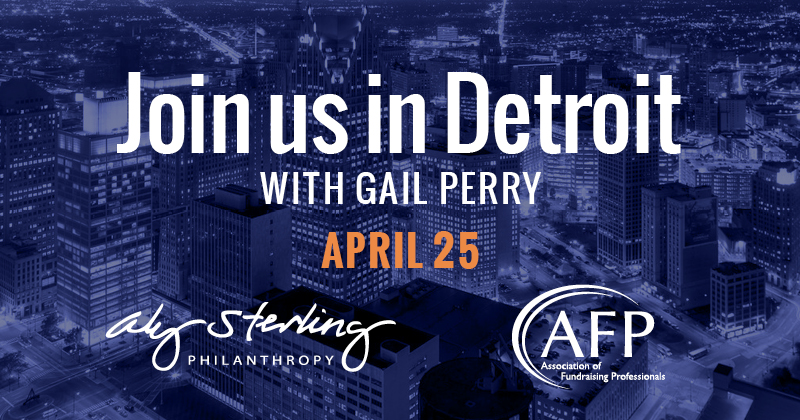 We're bringing Gail Perry to AFP Detroit on April 25!
We're excited to announce that we've teamed up with the Greater Detroit Chapter of AFP Michigan to host a one-day workshop on April 25 with Gail Perry, international fundraising consultant and author.
The workshop – Fire up your board for fundraising: Turn their passion into action – will share Gail's secrets to igniting your board's passion, changing their mindset about fundraising and setting them to work in easy roles that will directly impact the bottom line.
Read on for more information and to register…
read more

NEWS & RESOURCES
Sign up for our email newsletter and receive FREE resources, exclusive tips, news and offers!
HAVE A QUESTION?
Contact us for more information about our services and how we can help your mission.