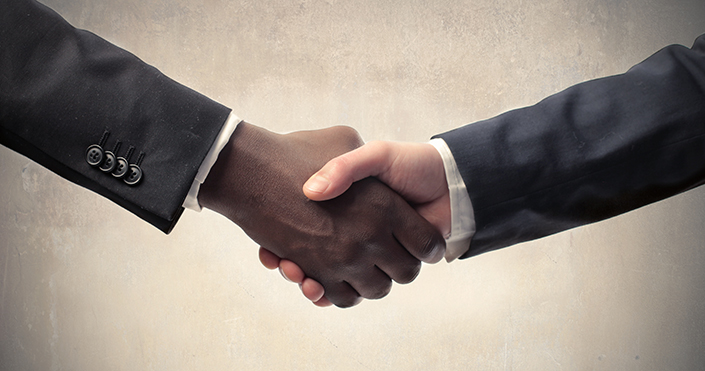 When it comes to thriving as a nonprofit, there is nothing more important than building relationships! Think about your biggest supporters—your donors, community partners, businesses and funders. These are the people who make your organization's long-term growth not just possible but, more importantly, sustainable.
This is where nonprofit membership programs come in. These programs build connections with dedicated supporters in a tried and true way that will get your community engaged with your next fundraising campaign, program or event.
But like with any other tool, it's important to use your membership programs wisely! Here are a few nonprofit membership best practices that will help maximize your relationship-building power.
Tip # 1: Use Dedicated Nonprofit Membership Software
Running a nonprofit isn't just about having a strong vision—it also requires plenty of administrative work. You likely already use a CRM or database to centralize your work, but do you have tools for running a membership program? With the help of professional-grade software that is specifically made to manage memberships, you can save your nonprofit time and energy. The right membership software should:
Organize your information
Automate tedious processes
Reduce your overall admin time and costs
Nonprofit membership programs in particular have a lot of moving parts. With the time you save on your general tasks, your team's creative energy can get freed up to plan better membership program perks!
Some key features you should look for in your software include:
An online member database: This will keep all your member information organized and easily accessible.
Integrations software: Linking tools like social media and Google apps help track your engagement data in one place. See who your campaigns are actually reaching!
Website builder: Creating a strong website can be daunting, but the right software should make it easy for you. Convenient widgets can streamline your tasks while being user-friendly.
If you're looking to get started with membership management and database software, there are many beginner-friendly options that are cheap or even free to try.
Tip #2: Offer Truly Valuable Perks and Benefits
If you want your members to stick with you for the long run, it's important to have benefits that are truly valuable to them. Successful nonprofit membership programs can include perks such as:
Exclusive discounts on your services or products
Early access to or special pricing for events
A members-only online community
Shape your benefits around what attracts members to your organization in the first place!
Have you considered offering tiered perks packages? This model creates different levels of membership—think Bronze, Silver, and Gold tiers—which build a structure for growing your relationships in the future.
Be sure each level has exciting perks, but that there is also an incentive to go for a higher-value package. Members should feel like their contributions are valuable no matter what, but also feel eager to stick around and give more when they can.
Tip #3: Provide Multiple Ways to Engage With Your Work
Don't let your nonprofit membership program stop with receiving perks—there are so many more ways to get people involved! Different members have different needs, so offer a variety of ways to engage with your organization. Consider:
Unique volunteering opportunities
Positions on a volunteer or advisory board
Private tours and events
Fundraising ambassadorship
Online promotional support
Look to your highest-tier members for ideas regarding fundraising, sponsorships, and partnerships. Not only does this give you more reach, but it also makes those members feel like they have personally contributed to your mission's growth.
If people are members of your organization, it means they want to see it succeed. They show their passion by giving you their time and money, so give them the opportunity to truly feel involved!
Tip #4: Foster a Sense of Community Among Members
Nothing contributes to the health of your membership quite like a sense of community! After you draft a membership model that shapes what you'd like this community to look like, you want to get your members connected with one another.
Bringing people together turns your nonprofit into a social hub, which is a great way to boost engagement. Instead of donating and being done with it, your members can find solidarity with like-minded individuals! Try fostering these connections through:
Discussion boards
Members-only events
Facebook groups
Casual, member-led events (think watch parties!)
Be sure to actively engage with your members in these spaces. Start conversations, encourage discussion, and make sure people really see the impact they have on your mission! Framing your organization as a communal space is a surefire way to increase membership and ensure long-term support.
Build Lasting and Meaningful Relationships
At the end of the day, your members will feel connected to you if they get value from their membership. These 4 tips are some of the best ways to build meaningful—and lasting—relationships with your amazing members.